HIITY BITTY BIKINI!
By Katrina Scott on

Brace yourself for a heart pumping, metabolism loving, sweat drenching, high intensity, bikini craving, calorie blasting, 'I have crazy trainers' workout that will leave you GLOWING!

Oh hot damn, babes. Today's brand NEW HIIT routine is monumental. We told you were turning up the heat, and this new routine will not disappoint! Get ready for a sweat session that tones, sculpts and blasts major calories! If you want to get the most out of your workouts, in the shortest amount, this routine will HIIT that sweet spot.
HIIT or High Intensity Interval Training is a fat burning approach that WORKS, which is why we absolutely LOVE it. We designed this routine to alternate between TOTAL body sculpting moves and heart pumpin' cardio, giving your sexy body just what it needs to feel & look amazing come summer.
Don't be surprised if you also discover a few new moves to break out on the dance floor ;)


Download your on-the-go PRINTABLE HERE! Just Right CLICK and Select "Save Link As..."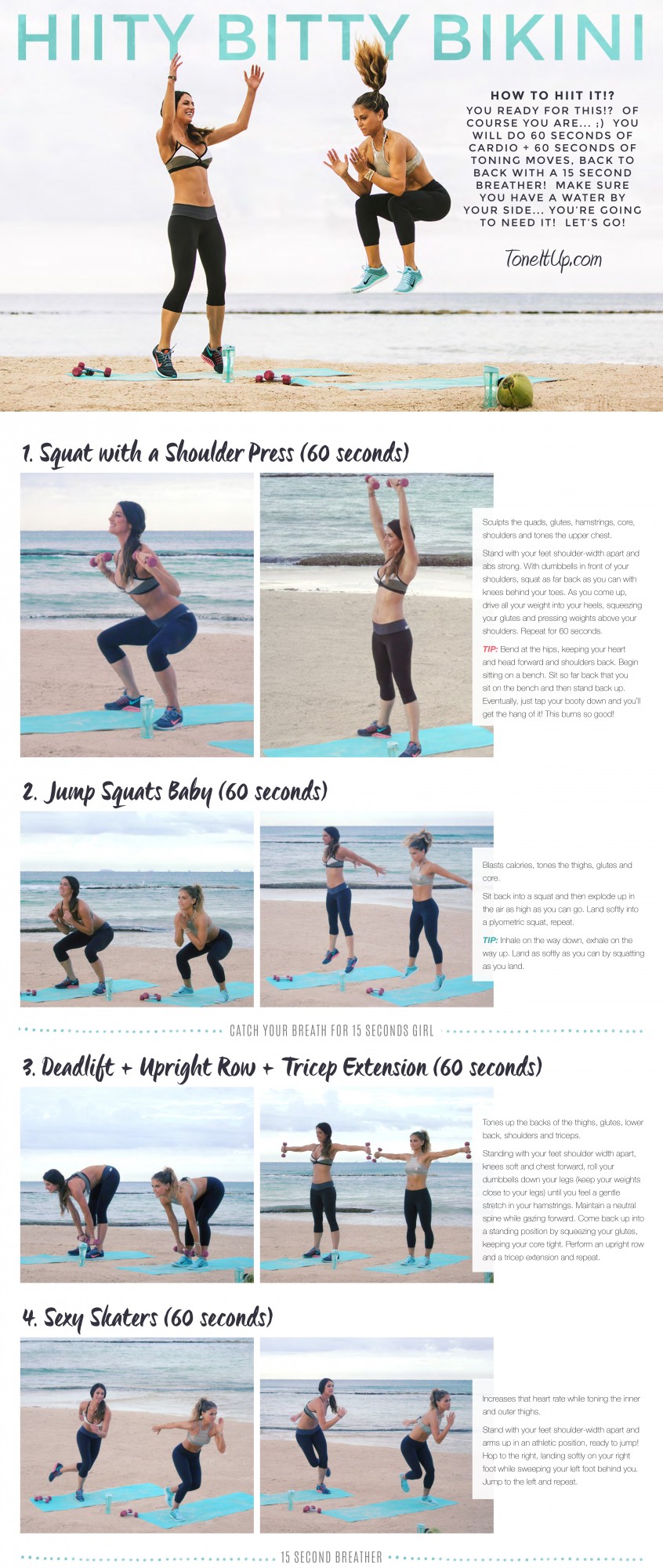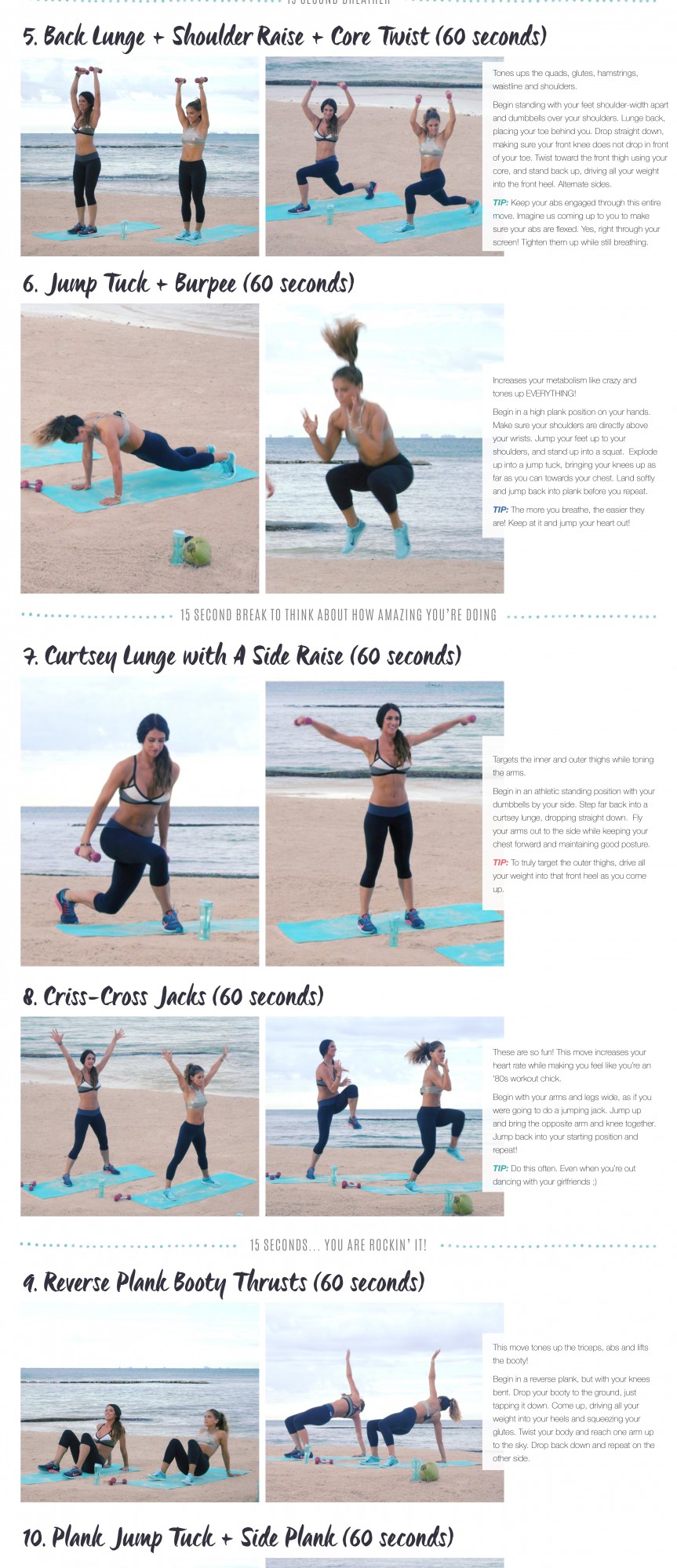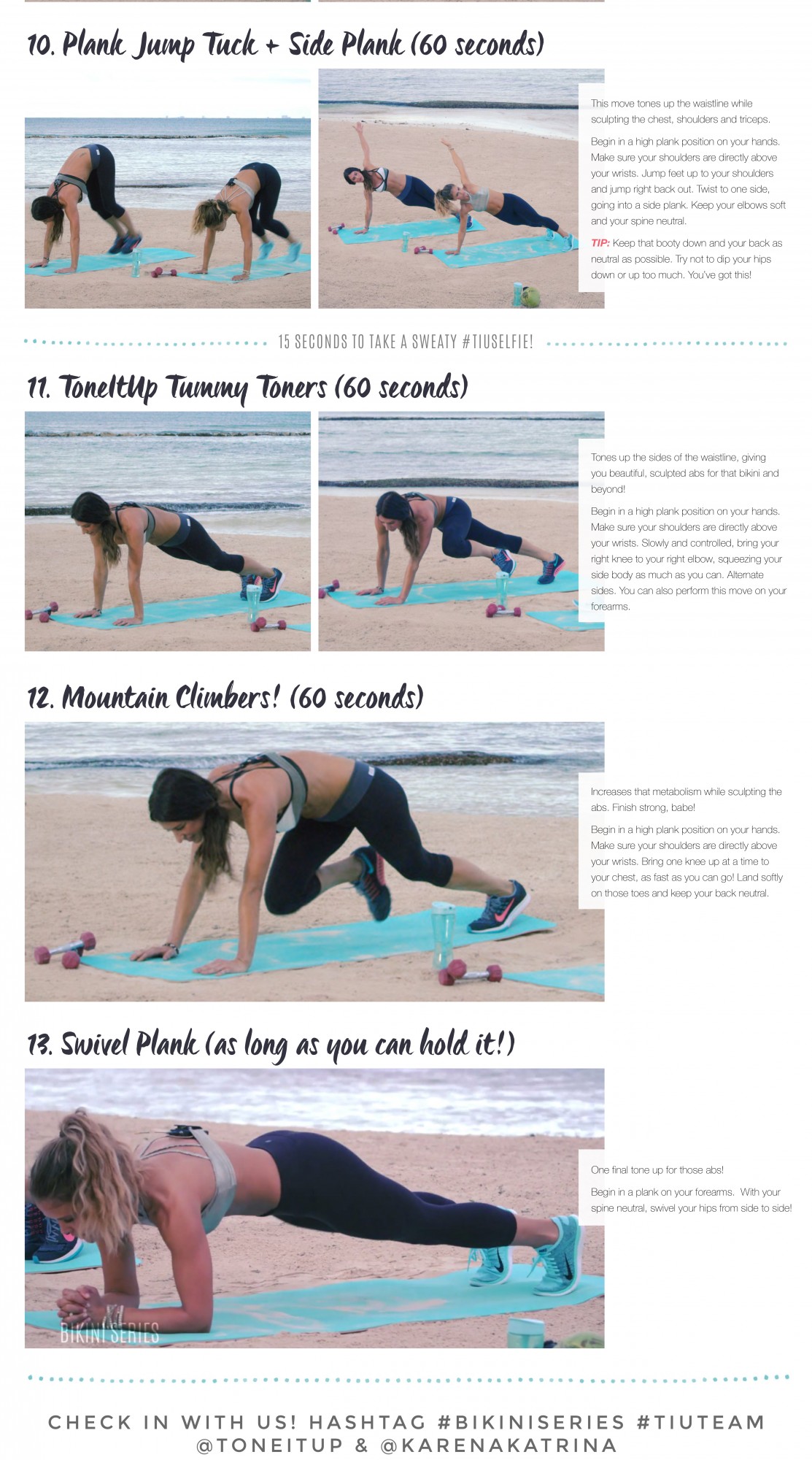 How unstoppable do you feel after this killer workout!? Let us know on Instagram, Twitter & on Facebook with the hashtags #TIUteam & #HIITYBITTYBIKINI!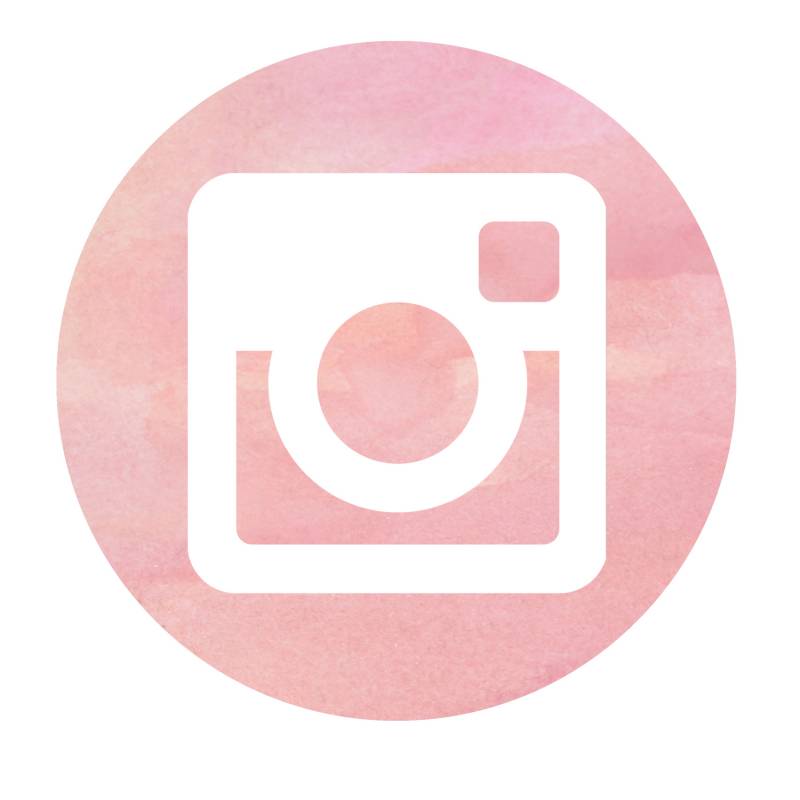 ♡POST WORKOUT RECOVERY♡
After any intense sweat session, you need the right nutrients to refuel & repair your muscles! Give your body some post-workout love with the sweet sensation below.
Nutrition is the key to reaching your health & fitness goals. For a complete meal-by-meal guide that will totally transform your body, check out our newest edition of the Tone It Up Nutrition Plan HERE.
 ITTY BITTY BIKINI SMOOTHIE
1/2 cup of frozen raspberries

1/2 of a fresh mango, sliced

1 scoop of vanilla 

Tone It Up Protein

1/2 cup water

5 ice cubes made with pineapple juice
Directions: Add all ingredients to the blender, liquids first. Then power it up, babe. Blend until smooth and ready for sipping.

Your Trainers,
Karena & Katrina