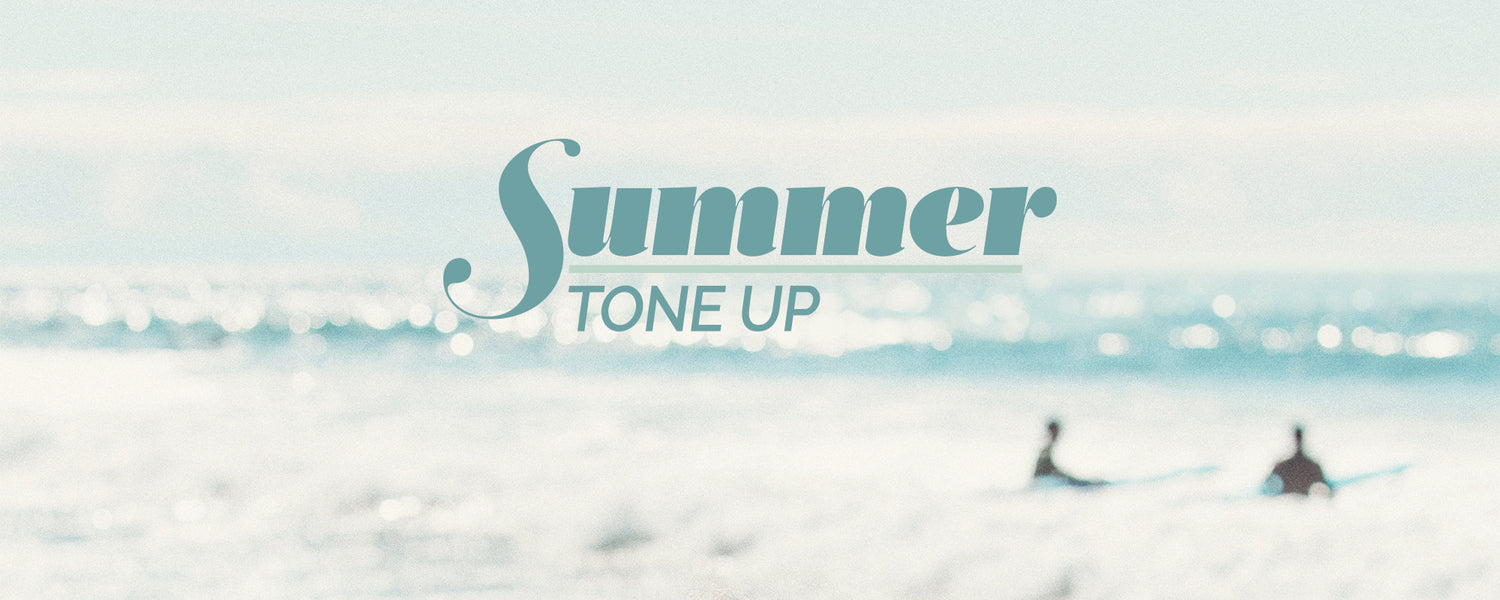 Your Bikini Meal Plan!
By Katrina Scott on
GIRLS! Your Bikini Meal Plan 🤗✨💛


4 months, hundreds of hours in the HQ, and more smoothie and donut testing than ever before~ your BIKINI EDITION of the Tone It Up plan is HERE!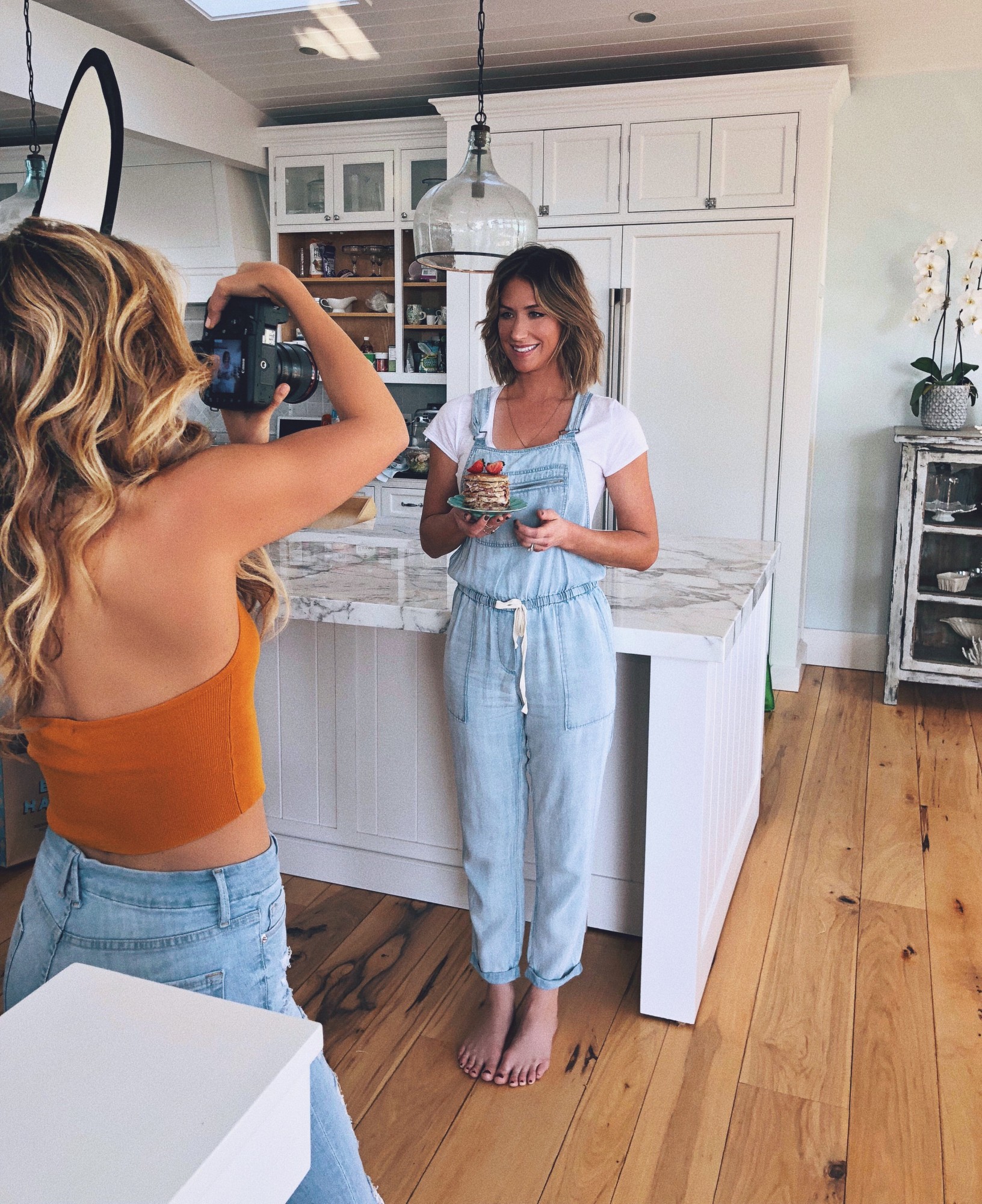 We're beyond excited for you to see your new 8-week meal by meal plan! It's all part of the Tone It Up Nutrition Plan~ members receive this edition with the challenge! Packed with amaaazing summer recipes, daily meal-by-meal guides, grocery lists, meal prep, and tips to boost your metabolism and nourish your beautiful body.
This is truly our favorite edition we've EVER released!!! 🙌🏻 Not only is this edition more flexible and customizable than ever...we're also obsessed with the incredible meals you can make with your girlfriends, energizing snacks for busy days, and the simple & tasty dinners for your whole family! You're going to LOVE it!
***We're following the Bikini Meal Plan for your SUMMER TONE UP CHALLENGE!!! You can choose to follow the first 6 weeks of the Bikini Plan or mix and match with your favorite recipes. We have blank meal-by-meal pages for you in the plan too. Whatever works for YOU and your lifestyle. As long as you're sticking to the plan guidelines, you're set!
Here's what you can look forward to in your meal plan ~
* Meal-by-meal guides every day!
* Flexibility and customization ~ you can mix and match meals to fit your life!
* Easy and delicious dinners ~ tray dinners, lean bowls, summer crockpot recipes!!!
* Energizing snacks for busy days
* Weekly grocery lists & meal prep
* Healthy treats that are soooo good ~ mini muffins, donuts, pancakes, waffles, nice cream, cocktails 😋
* Super simple meal ideas you can put together in minutes
* Lots of grab-and-go options
* A Girlfriends' Guide to have the best time with your girls!
* Tons of nutrition advice and tips to boost your metabolism, feel energized, and glow inside and out
RESULTS!!

MEMBERS of the Tone It Up Plan: Check your "MY TIU" section when you're logged in for the Bikini Series Edition!
Make sure you read through it and review your guidelines before we start Monday!!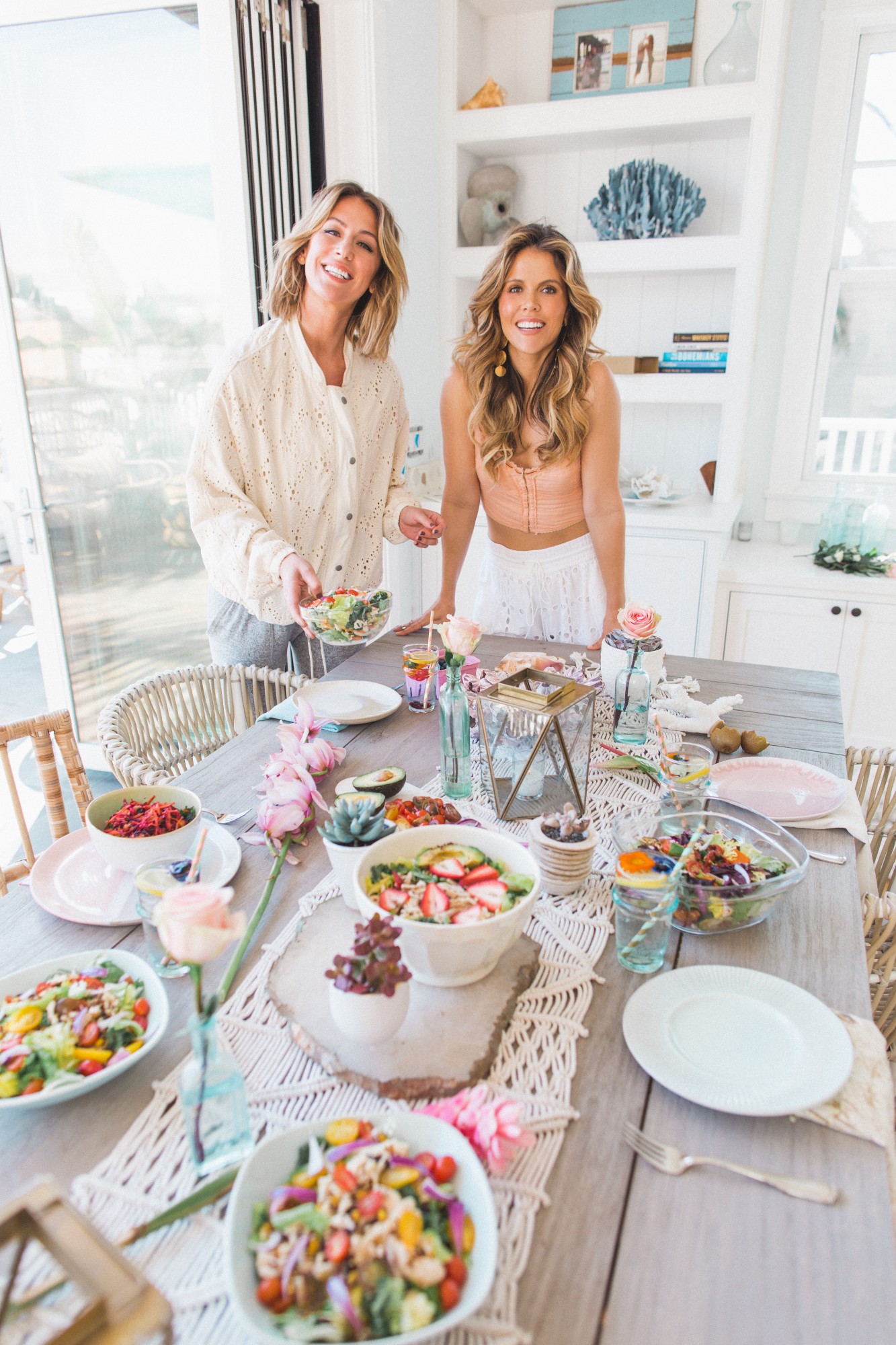 Not a member of the Nutrition Plan yet?! This is the perfect time to join HERE!
You'll gain access to the science-backed Tone It Up Nutrition Program and all past and future editions (including this new Bikini Edition and others like the 7 Day Slimdown and Wedding Program!). You'll take your results to the next level and have tons of advice and thousands of recipes at your fingertips!
When you join, we'll also be on your doorstep with your gorgeous new Lifestyle Kit!!! You'll be getting your beautiful bound Nutrition Plan book, meal prep containers, a Booty Band, water bottle, and a Tone It Up Protein bar!!!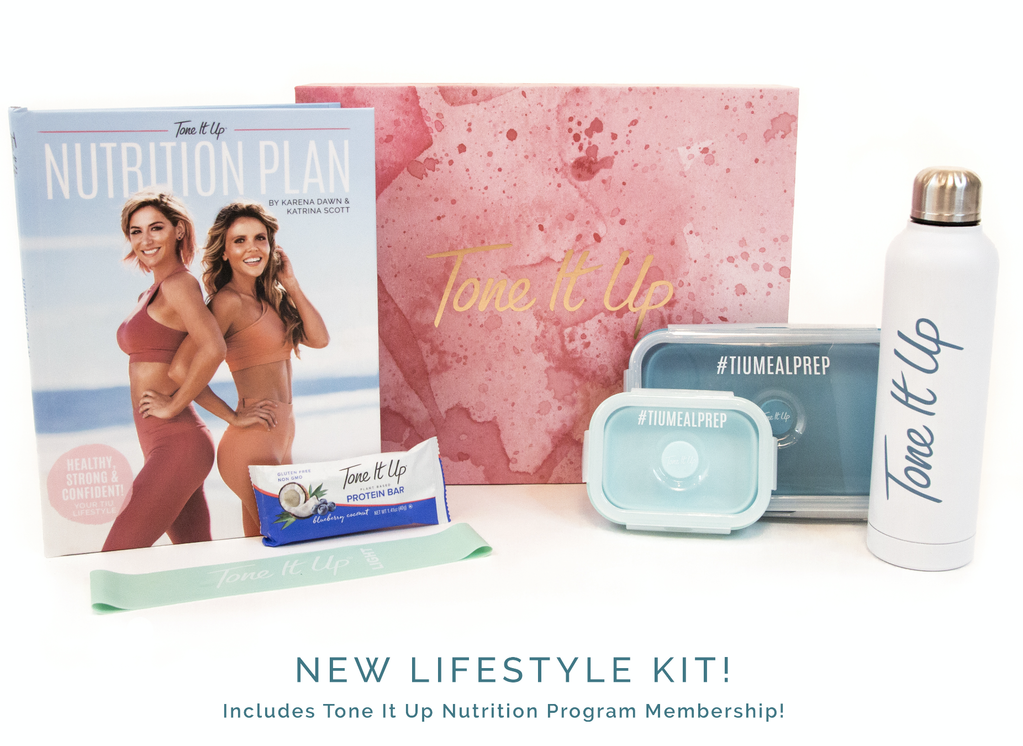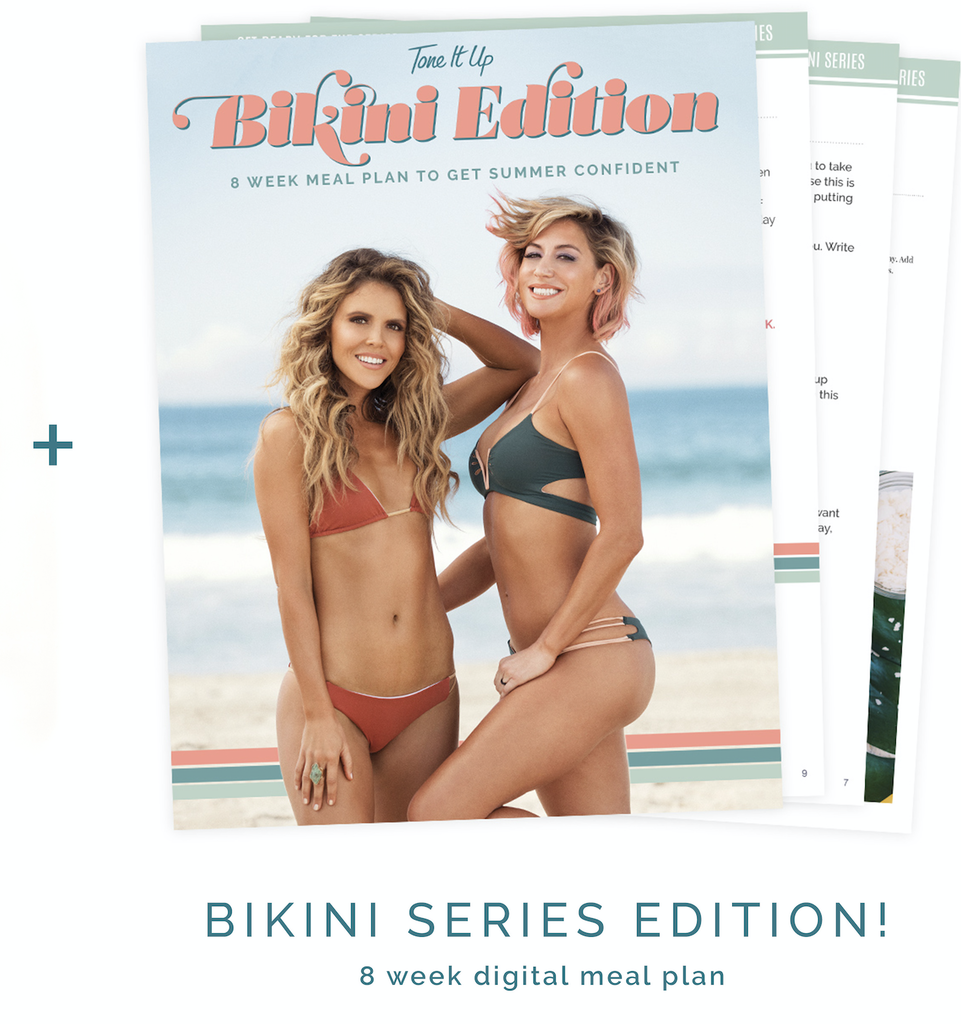 Here's what's in the Lifestyle Kit! You'll receive this on your doorstep soon along with your Bikini Edition as a download for the challenge!


Come behind the scenes and see the making of your meal plan ~ check out this new video!!!

And you have to see these gorgeous, inspiring Tone It Up Nutrition Plan transformations!!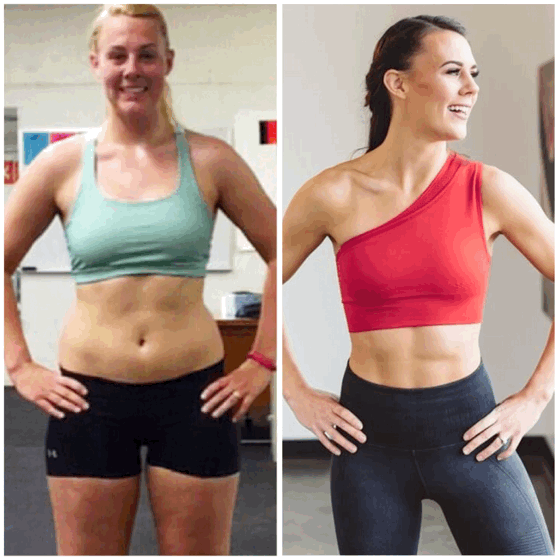 Are you ready to feel incredible and have your best and most confident summer ever?!

CHEERS!