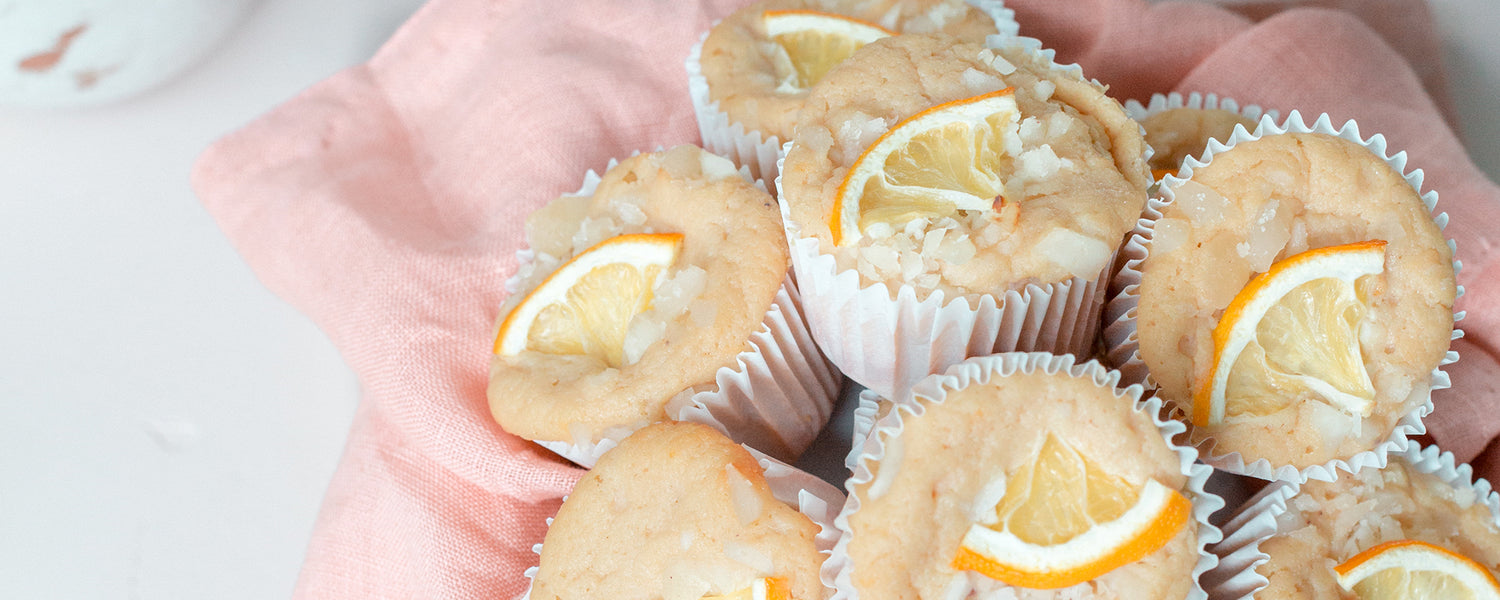 Healthy & Delicious Lemon Macadamia Mini Muffin Recipe
By Katrina Scott on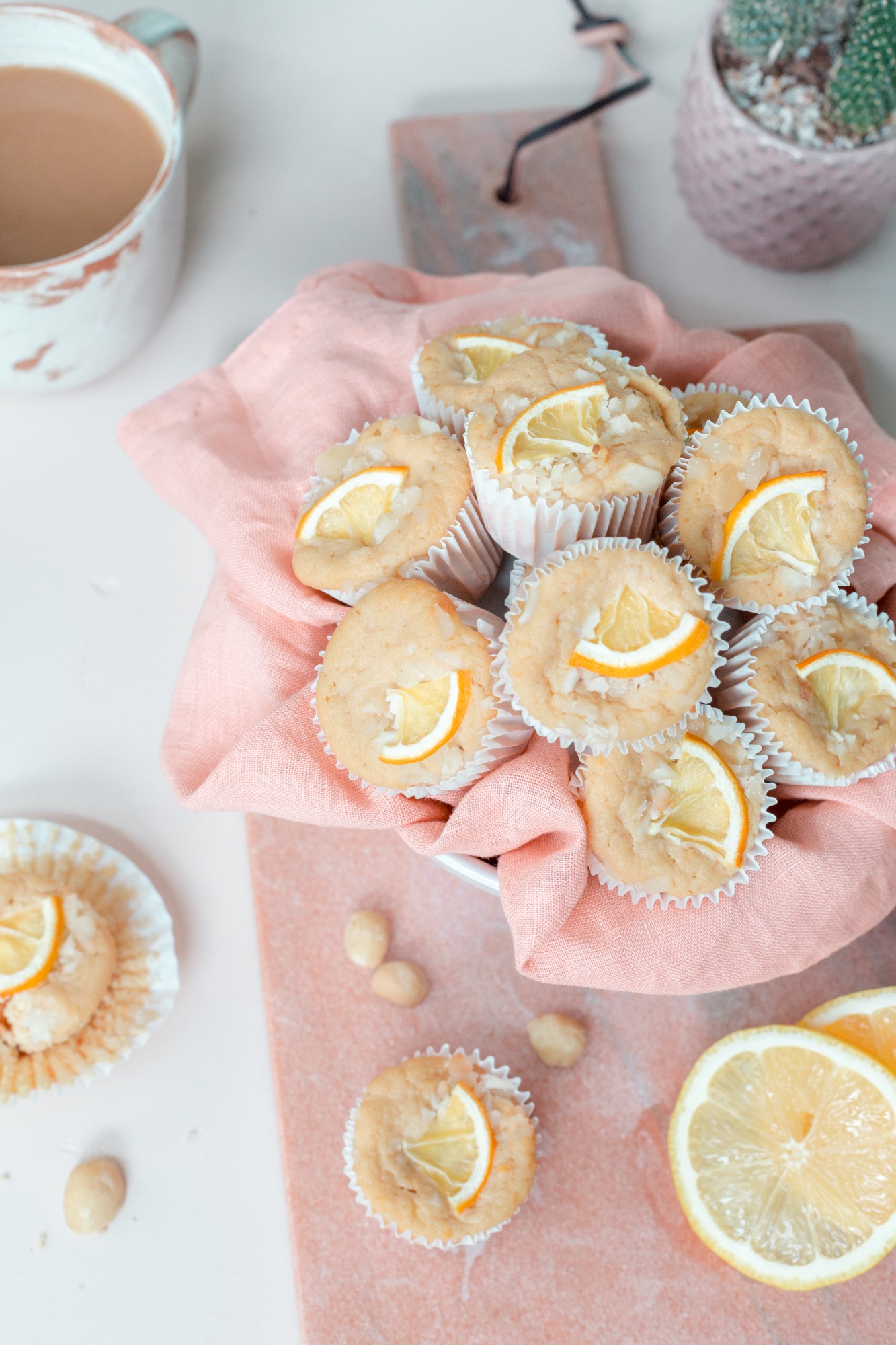 Morning gorgeous! We have a treat for you today...Lemon Macadamia Mini Muffins from your new
Summer Series Meal Plan
! These are perfect for a quick on-the-go breakfast and snack ~ the flavors are light, bright, and so delicious! They're made with clean, gluten-free, plant-based
Tone It Up Protein
, so they'll refuel you post-workout too. Check out the recipe plus a step-by-step video below. Enjoy babe!
xxo, K&K

Step-By-Step Video

Lemon & Macadamia Nut Mini Muffins
Makes 24 mini muffins (serving size is 3 mini muffins)
INGREDIENTS:
1 cup coconut flour
3 scoops vanilla Tone It Up Protein
1⁄2 tsp. baking powder
1⁄2 tsp. baking soda
Pinch of sea salt
2 eggs
1 Tbsp. coconut oil, melted
1⁄2 cup unsweetened almond milk
2 Tbsp. maple syrup
Zest from 1 Meyer lemon
Juice from 2 Meyer lemons
1⁄2 cup plain yogurt or almond yogurt
2 Tbsp. chopped macadamia nuts
Coconut oil spray

DIRECTIONS:
Preheat oven to 350 degrees. Spray a mini muffin tin with coconut oil spray.
Mix all dry ingredients in a medium bowl. Mix all wet ingredients and zest in a separate bowl. Add wet ingredients into dry. Mix until all ingredients are well incorporated. If your muffin mix is dry, add more almond milk (about 1 Tbsp. at a time) until you get a thick batter consistency.
Mix in the nuts or add the nuts on top of the muffins before you bake them.
Pour mixture into prepared muffin tin. Bake for about 20-25 minutes. Keep an eye on your muffins as oven temperatures vary.

Looking for more amazing recipes like this?! Your Summer Series Meal Plan is packed with healthy muffins, smoothies, tray bakes, and desserts, plus meal-by-meal guides & grocery lists.