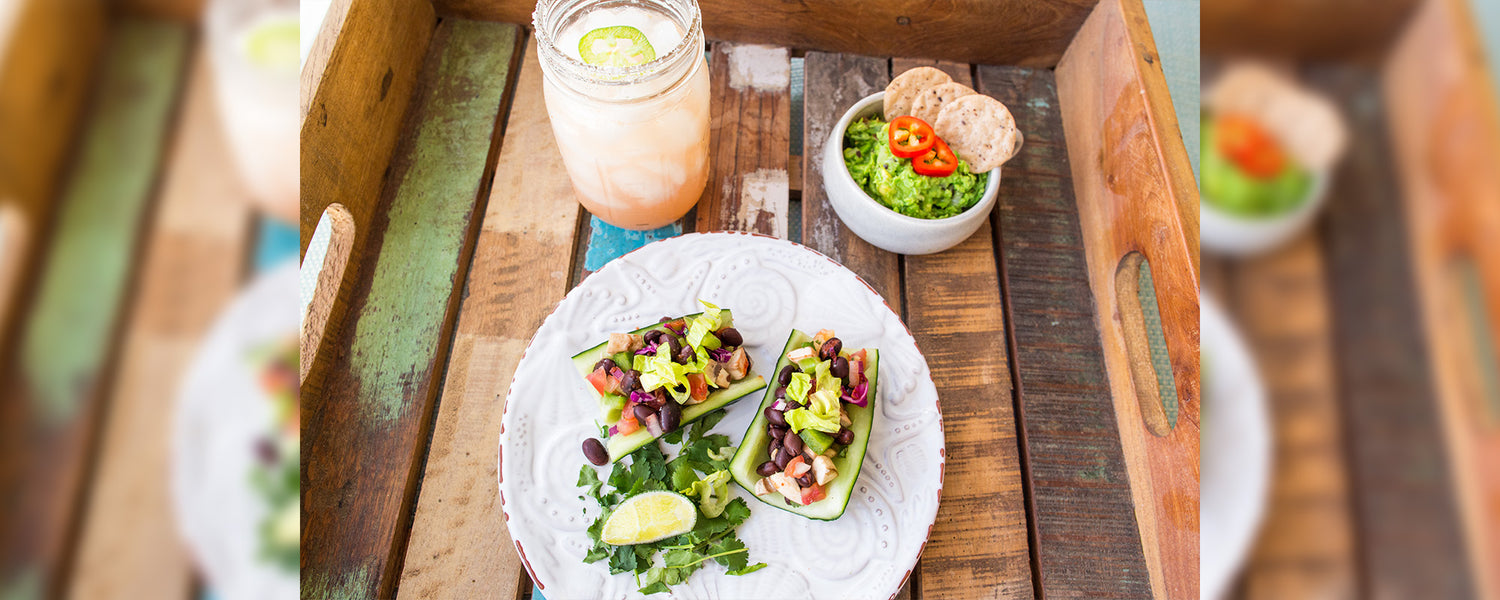 Guapa Guacamole!
By Katrina Scott on
Sweet Pea Guacamole! - It's spring time and green peas are in season! This tasty legume is a great source of protein and fiber, making it a nutrient packed addition to traditional guacamole. We love how they kick up the vibrant green color while adding a subtle sweetness to one of our favorite #TIUapproved dips! Plus, it's 100% TIU approved! Serve these up during your Cinco De Mayo celebrations!
INGREDIENTS: avocado, fresh or frozen peas (if frozen, thaw before using), red onion, finely chopped, cilantro, lemon, juiced, garlic powder, a dash of salt.
Remove the avocado from it's skin and seed. Put into a small bowl and lightly smash. It's okay if it's still al little chunky at this point!
In a food processor, add the peas and blend until completely smooth. Transfer this mixture to the avocado bowl.
Add the remaining ingredients to the bowl and smash until you've reached your desired consistency! If you like it smoother, smash for a little longer!
Serve with TIU approved crackers, chips or carrots and cucumbers!
Feel like spicing it up? Add 1/4 finely chopped jalapeño for an extra kick!