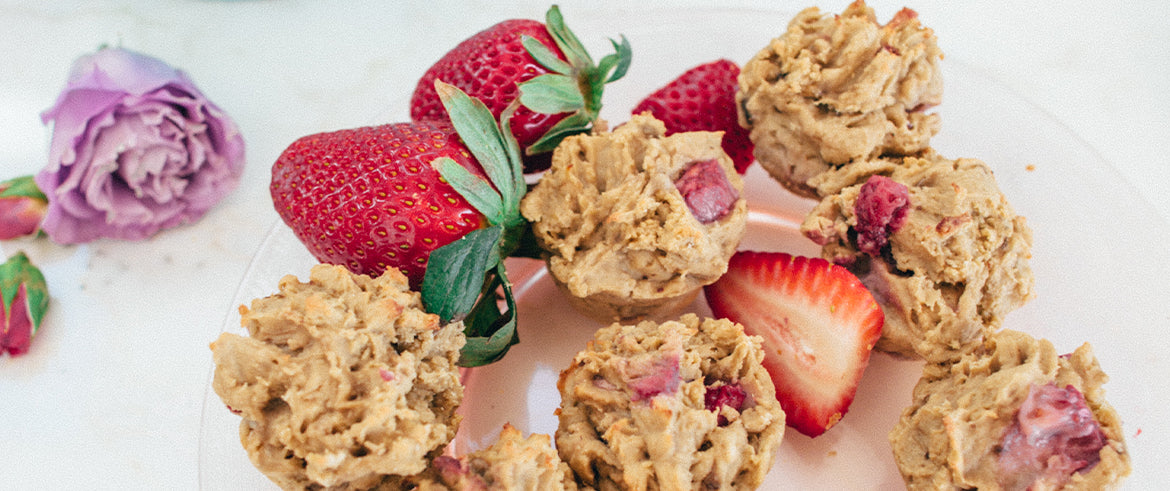 Gorgeous & Delicious Recipes From The TIU Team
By Tone It Up on
We LOVE seeing your recipe checkins with Tone It Up Protein, Collagen, and more TIU goodies! Whether you're whipping up a recipe from the TIU app or making your own creation, they look so beautiful and delicious. 
Today we're sharing some amazing recipe snaps from the #TIUteam. These checkins inspired us, and we know they'll inspire you too!
Make sure you post all your recipe creations and tag us @ToneItUp with the hashtags #TIUteam and #TIUcheckin. We're always looking for more pics to feature, so we'll be lookin' out for you!
---
Blueberry Matcha Donuts Recipe
INGREDIENTS: 
DIRECTIONS: 
Combine all ingredients.

Bake at 350 degrees for 16 minutes.

For glaze, combine 1/2 cup dairy free yogurt, 1 tsp. melted coconut oil, and 1 tsp. matcha powder. Mix and top once donuts are cool. 
Chocolate Raspberry Almond Butter Smoothie Bowl Recipe
INGREDIENTS: 
OPTIONAL TOPPINGS: 
DIRECTIONS:
Combine all ingredients in a blender and blend until smooth. 

Top with optional toppings. 
Chocolate Chip Ice Cream Sandwich Recipe 
INGREDIENTS:
DIRECTIONS: 
Slice the cookie in half. In between the two halves, load it with Cool Whip or ice cream.

Roll the sandwich in chocolate chips if desired. 

Freeze for about 10 minutes. Enjoy!
Strawberry Shortcake Mini Muffins Recipe
Find the recipe in your TIU app! Lauren added blueberries too!
Another gorgeous pic of the Strawberry Shortcake Mini Muffins
---
Grab your Tone It Up Protein, bars, cookies, and shakes at Target, H-E-B, Vitamin Shoppe, and Kroger (and Kroger affiliates including King Soopers, Fred Meyer, Mariano's, Dillons, Smith's, and Fry's). You can find a store near you HERE! You can also stock up in the TIU Shop!