Cauliflower Bolognese ~ 31 Day Meal Plan Recipe!
By Katrina Scott on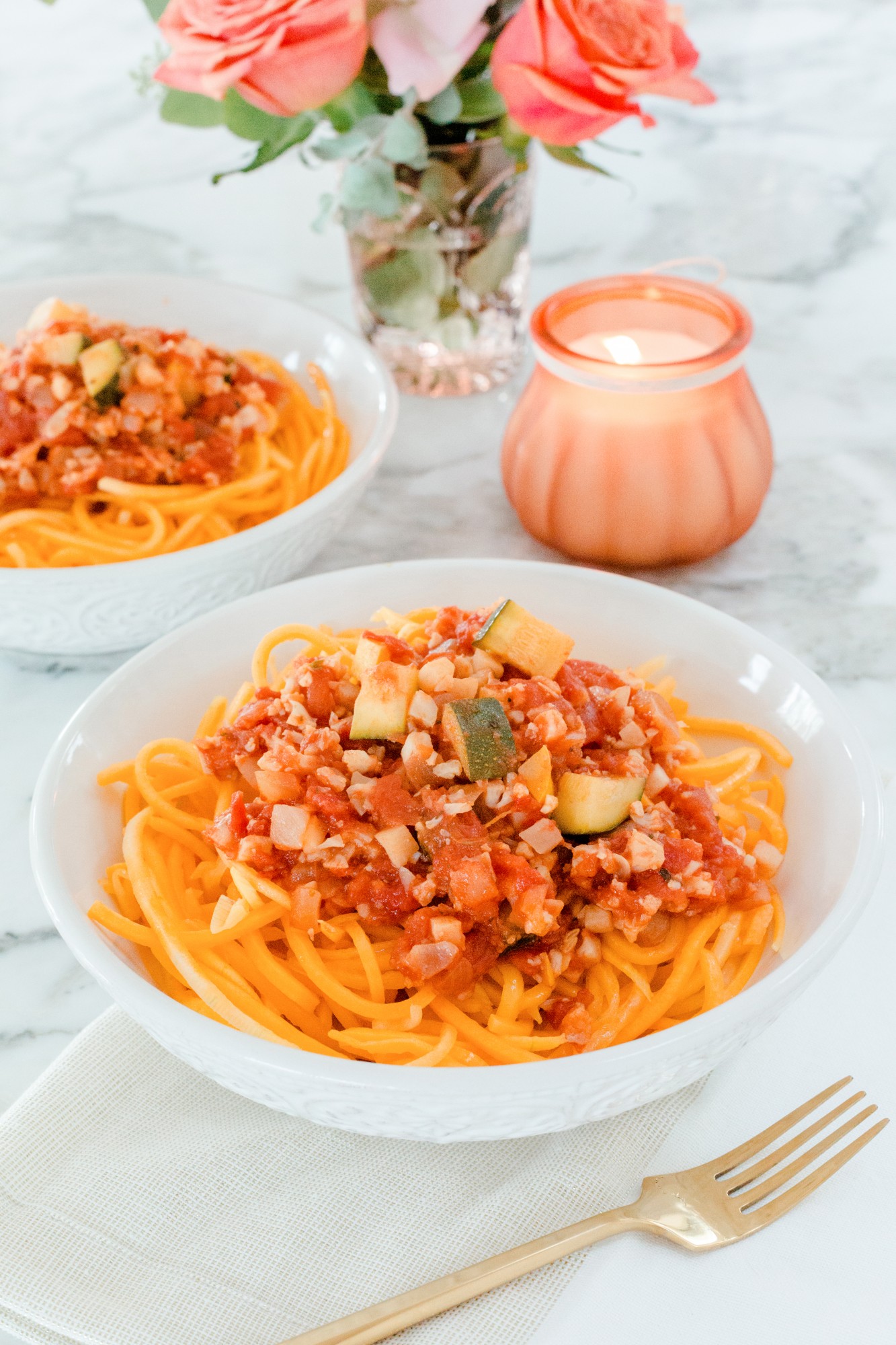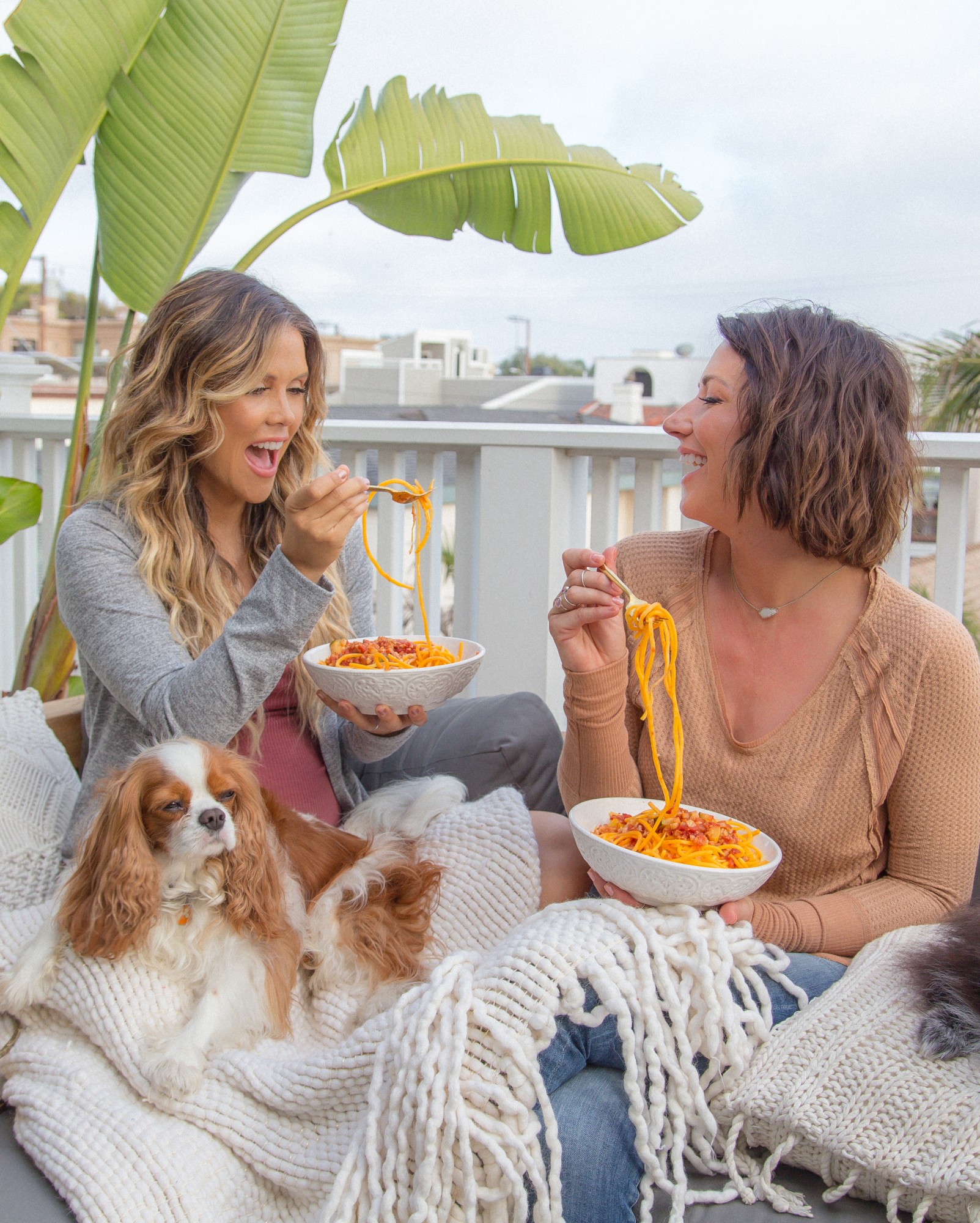 To us, this season is all about warm, comforting meals you can enjoy with your loved ones! This Cauliflower Bolognese is one of my favorite new recipes for nights I want to stay in, cozy up next to the fireplace, and sip a glass of wine🍷This healthy dinner is a TIU approved version of the classic comfort dish. The bolognese sauce is full of flavor and spice ~ it's delicious served over your favorite veggie noodle like spaghetti squash or zoodles! It's also so easy to whip up for busy fall weeknights. You're going to love it!
You can find this recipe in your new 31 Day Meal Plan along with so many other amazing dinners you'll want to make this season! Enjoy babe! 🤗
xxo,
Karena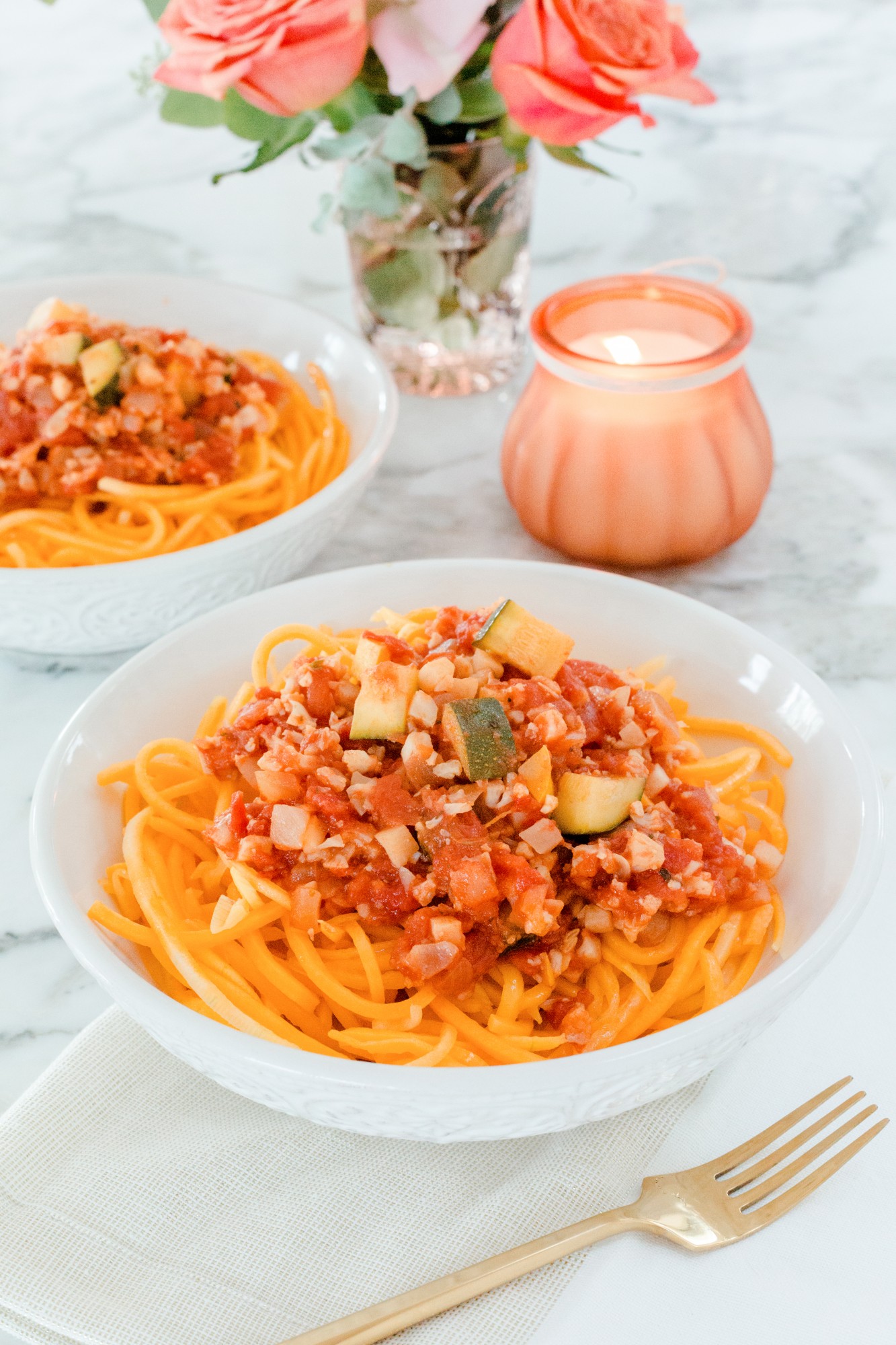 Cauliflower Bolognese
Makes 4 servings
INGREDIENTS
2 Tbsp. avocado oil
1 cup chopped yellow onions
3 cups cauliflower rice
1 cup chopped fresh seasonal veggies (we love squash and broccolini!)
3 cloves garlic, minced
2 (28 oz.) cans whole plum tomatoes in thick puree
3 Tbsp. balsamic vinegar
1/2 tsp. minced fresh thyme
1/4 tsp. dried basil
1/4 tsp. dried oregano
Dash of crushed red pepper
Sea salt and black pepper to taste
Spaghetti squash or veggie noodles
DIRECTIONS
1. In a large heavy-bottomed pot, heat the oil over low heat. Add the onions and cook until soft, about 3-5 minutes.
2. Add the cauliflower and veggies to the pot. Increase the heat to medium and continue to cook, stirring occasionally, until the cauliflower begins to lose its shape and take on a light golden color, about 10-12 minutes.
3. Add the garlic and cook until fragrant, about 30 seconds. Pour in the tomatoes, balsamic vinegar, thyme, basil, oregano, crushed red pepper, salt, and pepper. Mix until well combined.
4. Place the lid on top and bring the sauce to a gentle boil. Reduce the heat to low and simmer with the lid on for about 30 minutes. Remove the lid and cook for an additional 15 minutes or until the cauliflower and veggies are soft. The sauce should be thick. Season with salt and pepper to taste.
5. Serve on top of spaghetti squash or your favorite veggie noodle. Enjoy!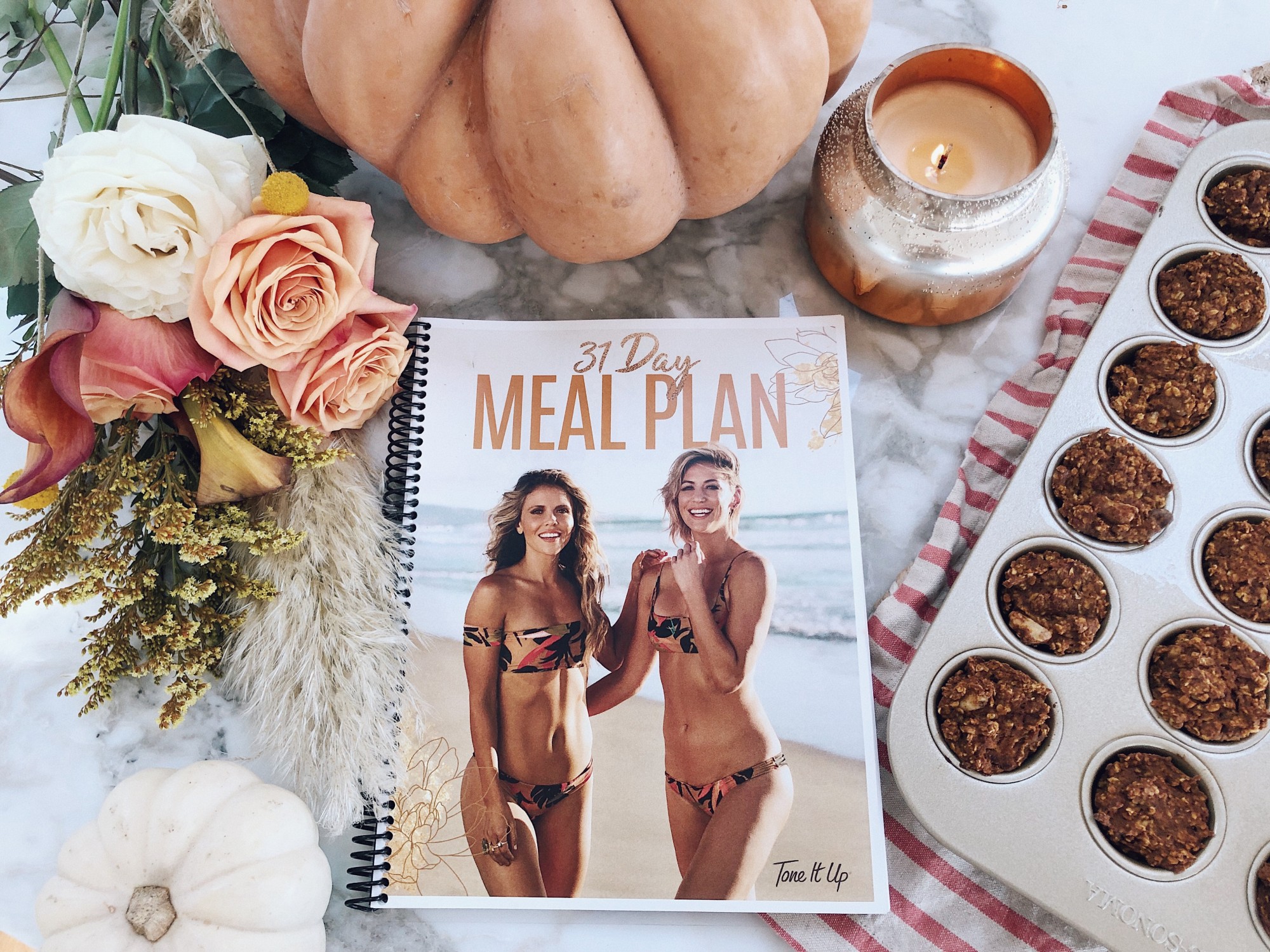 Looking for even more amazing dinner recipes like this? Your new 31 Day Meal Plan is packed with easy crockpot meals, cozy soups, apple cinnamon treats, pumpkin spice recipes, collagen lattes, and more recipes you'll love!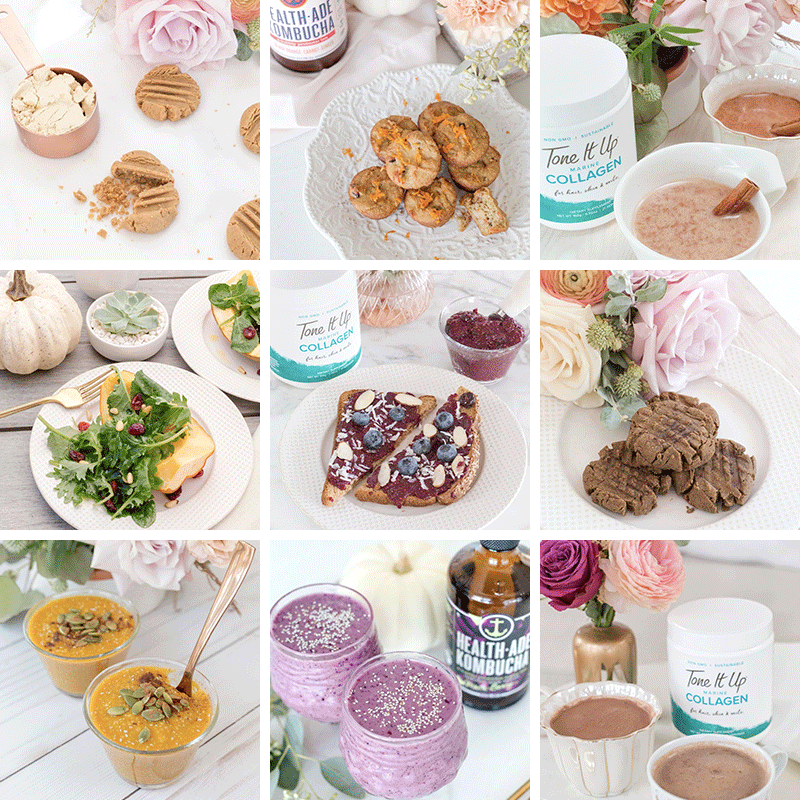 Are you ready to feel fit & fabulous this fall?!

We can't wait for you to see your plan!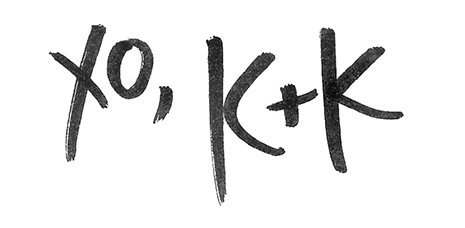 Cauliflower Bolognese ~ 31 Day Meal Plan Recipe! - - , ; - Healthy and easy weeknight dinner! - Dinner - 31 Day Challenge! - Dinner - Recipes - 31 day challenge - 31 day meal plan - cauliflower bolognese - healthy dinner - healthy dinner recipes - healthy fat loss - healthy recipe - healthy weight loss - it - karena and katrina - karena dawn - katrina scott - nutrition plan - recipe - seasonal dinner recipes - spaghetti squash - tone - Tone It Up - tone it up meal plan - Tone It Up Nutrition Plan - up - zoodles