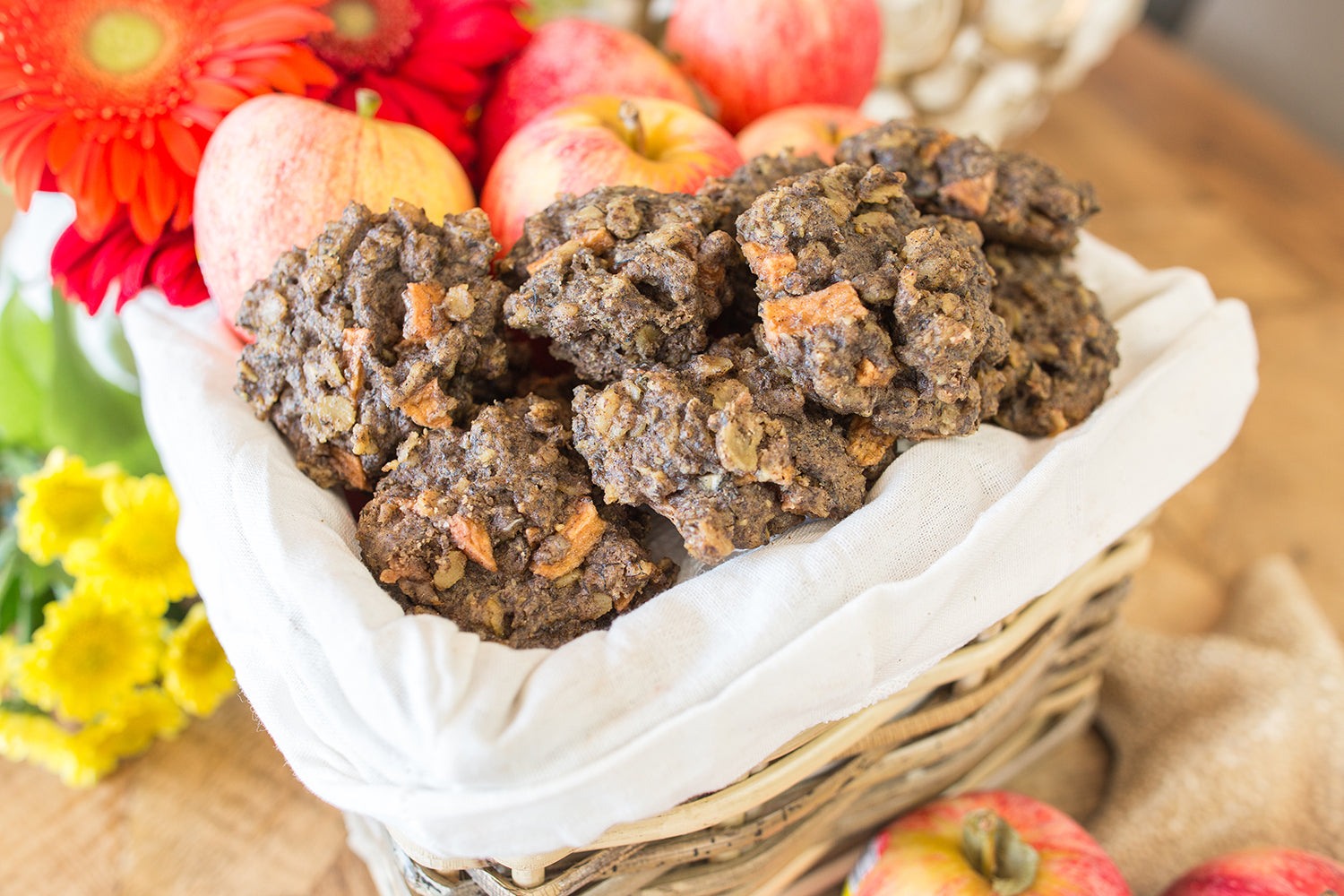 APPLE SPICE COOKIES!
By Katrina Scott on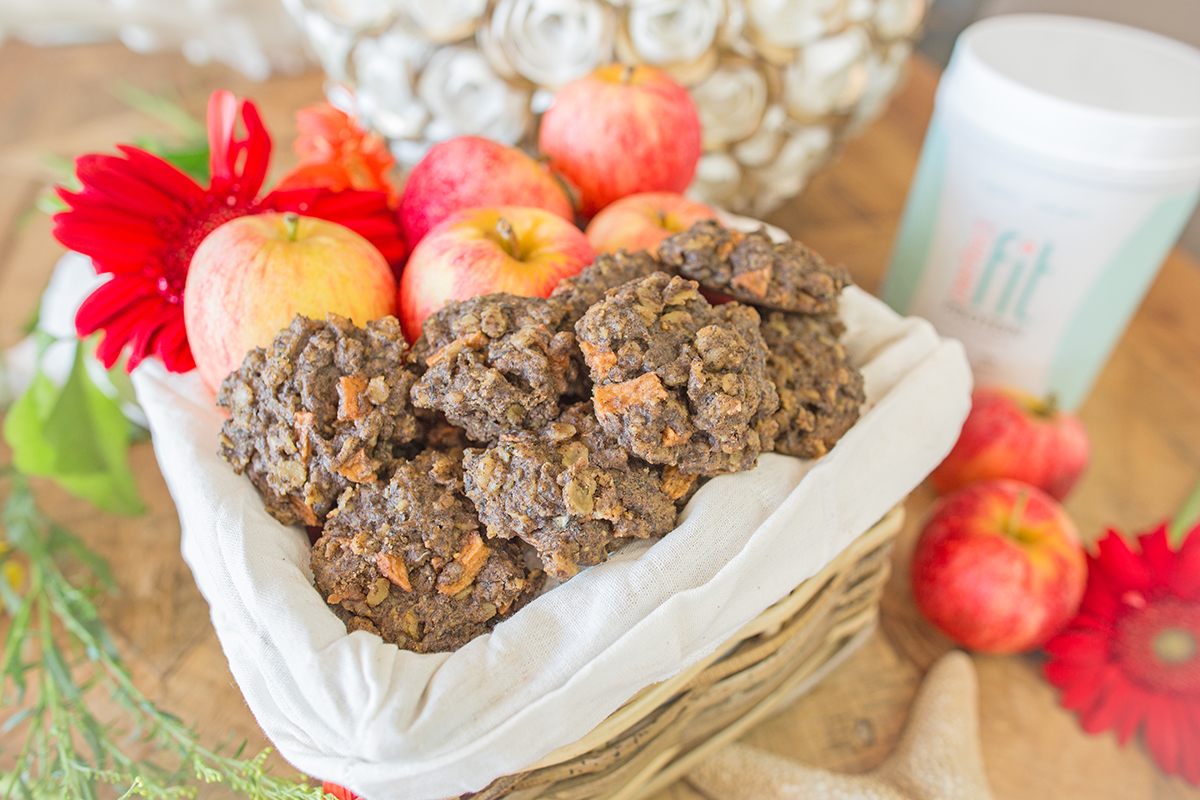 APPLE SPICE COOKIES!
These Apple Spice Cookies really hit the spot! When you find yourself craving sweet, fall-flavored goodies, you'll be glad to have this amazing recipe on hand. These cookies are soft, chewy and seriously satisfying. Think of them as a cross between oatmeal cookies and apple pie... they're that good! With oatmeal, omega-rich flax and Perfect Fit Protein, this is a flourless sweet treat you can feel good about indulging in.
INGREDIENTS: Oats, Vanilla Perfect Fit Protein, ground flax seed, egg, medium apples, diced and peeled, coconut oil, melted, banana, smashed, vanilla, cinnamon, salt
Preheat oven to 350° degrees.
Mash banana in medium bowl. Add egg, coconut oil and vanilla and stir. In a separate bowl, mix together dry ingredients. Combine wet mixture into dry and stir until fully incorporated. Peel & dice apples. Fold apples into batter.
Place parchment paper onto a baking sheet. Use a spoon to place cookie batter onto baking sheet. Makes 12 cookies. Bake for 12-15 minutes or until toothpick comes out clean.
It's officially sweater weather and life is calling for cinnamon treats and cozy nights by the fire! Who's with us!?