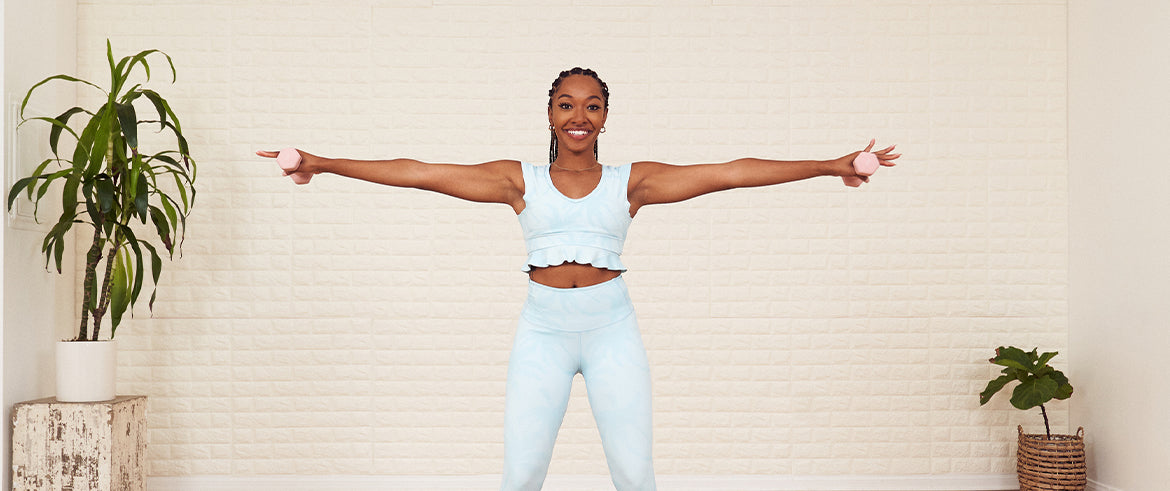 20 Minute Pilates Arms Workout
By Tone It Up on
Sculpt those shoulders, tone those biceps, and triceps! Amber shows you how it's done with Pilates-inspired exercises, all for the upper body.
Join your certified Pilates instructor Amber Flowers for a workout focused on all things arms to help you achieve that toned, well-defined look. The only equipment you'll need for this workout is 3 lb weights! 
For more amazing Pilates workouts with Amber, check out the Tone It Up App!