This Fall It's All About MAPLE!
With the seasons changing, we're looking forward to warm comforting meals with delish festive flavors like pumpkin, cinnamon, and this year's favorite...maple! 🍁👯
We're loving pure maple syrup as a natural sweetener. Pure maple has a low glycemic index so your body will absorb it slower....AKA no energy crash for you!! It contains antioxidants to lower inflammation AND has very little processing. It's fab in coffee, overnight oats, protein muffins, salad dressings...and a little bit goes a long way!
Make one our fave recipes for dinner tonight and you'll FALL in love too 😍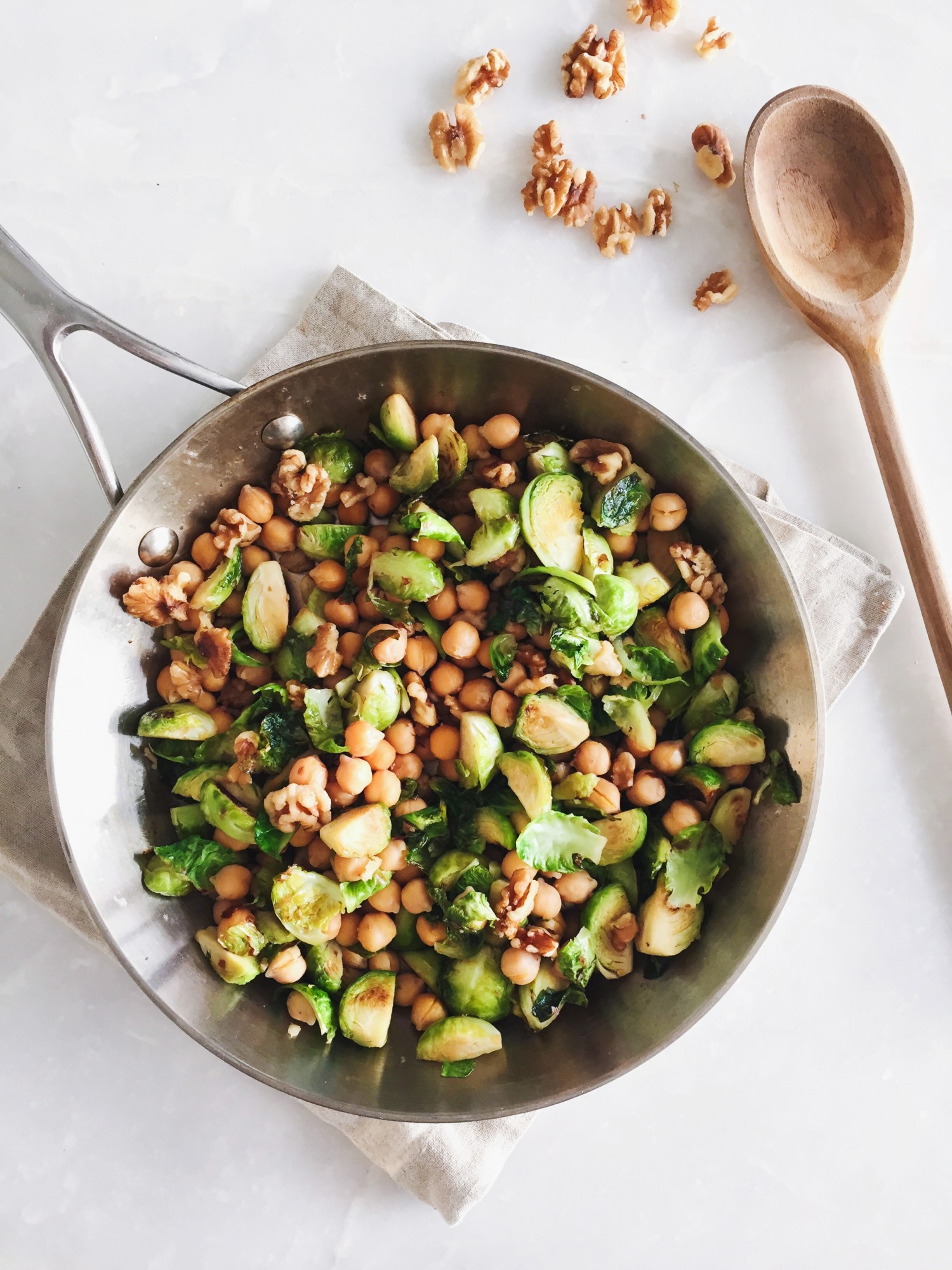 ✓ Tsp. olive oil
✓ 1/2 Tsp. Salt
✓ 3 cups Brussels sprouts, quartered
✓ 1 15 oz. can chickpeas, drained and rinsed
✓ 1/4 cup walnuts, chopped
✓ 1 Tbsp. maple syrup
✓ 4-6 oz. lean protein (optional)
✓ Leafy greens (optional)
STEP 1: In a large saucepan over medium-low heat, add olive oil, Brussels sprouts, and salt. Sauté and stir frequently.
STEP 2: Add chickpeas, walnuts, and maple syrup. Sauté for 1 more minute then remove from heat.
STEP 3: Optional to add lean protein to this or to pair with as many leafy greens as you want! We love this with arugula.
Can't wait to see what you're cookin' up in the kitchen this Fall! Don't forget to hashtag #TIUcheckin 🤗 📸 And keep your eyes peeled for more cozy and healthy recipes coming your way.