Bikini Series Week Two Meal Plan + Tray Dinner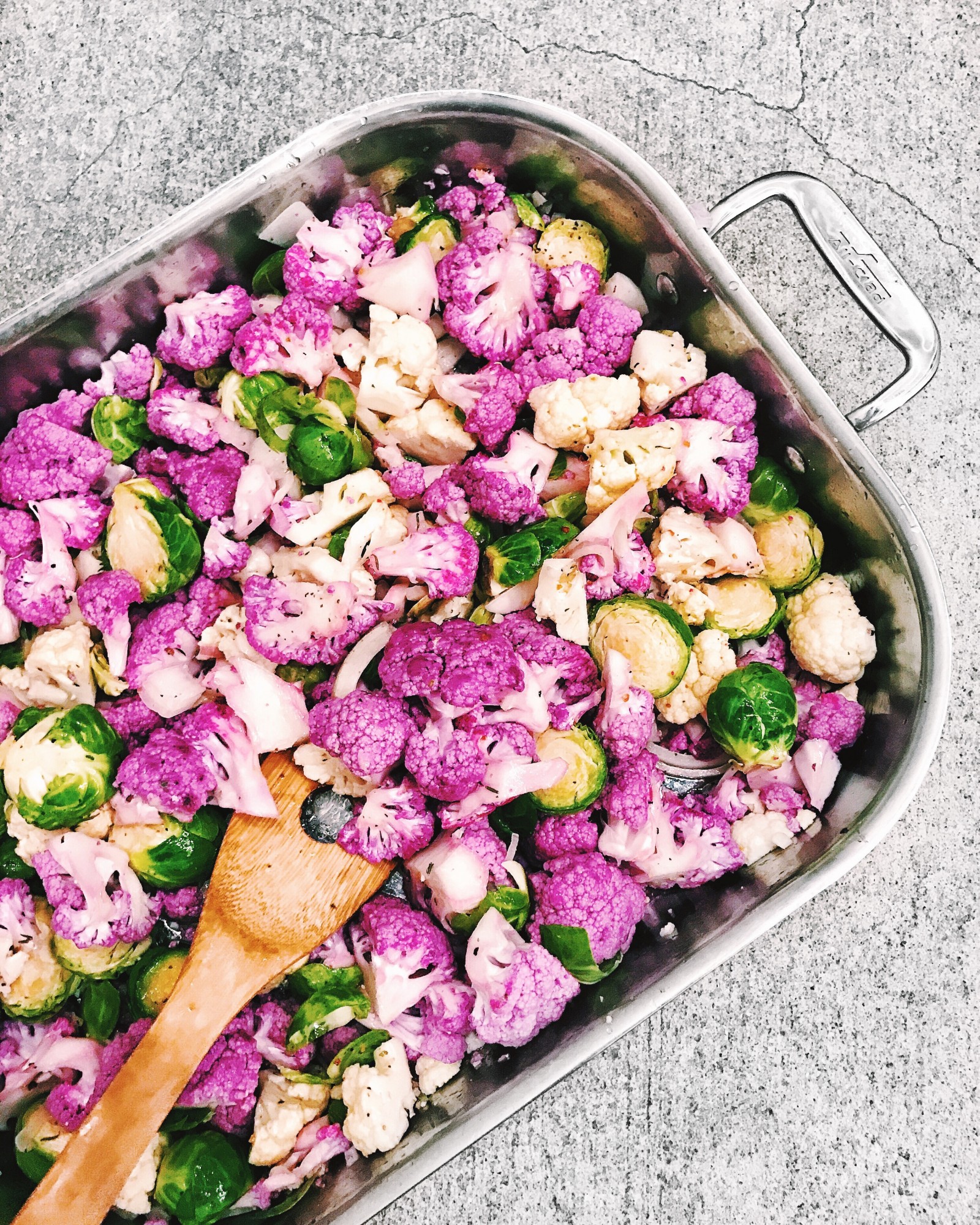 Crushing day FOUR?! We know you are!! 💪 We hope you're feeling strong, accomplished, healthy, happy, and motivated!!
One of our favorite (and most popular) Nutrition Plan recipes, especially during a challenge, is the Tray Dinner! It's simple, de-LISH, and super easy to make. 🙌 Plus, the leftovers can be used in so many different ways! Throw them on top of greens, put them in a wrap, or toss them into some garbanzo bean pasta! If you haven't made this meal yet, it's about to be one of your new go-tos! 😋
For your Week Two suggested meal-by-meal menu, grocery list, and pantry list, click your meal plan version below!
And remember, these are just suggestions! Your Bikini Series Edition has never been easier or more flexible! You can always make your plan your own and customize it however you'd like. As long as your meals line up with any recipe suggested for that particular meal, or follow your Nutrition Plan guidelines, you're good to go!! 


✓ Wash & chop veggies
✓ Pre-cook/grill your lean protein for the week (chicken, fish, shrimp, tempeh, etc.)
✓ Slice bananas & freeze for smoothies
✓ Pre-cook your quinoa for the week
✓ Prep dressings for your salads - store in a mason jar
✓ Prep your Blueberry Chia Muffins
✓ Prep your Pick Me Up Chia Seed Pudding and store individual servings in mason jars
✓ Prep the Pesto
✓ Check in on Instagram with your #TIUMealPrep pics!