8 Week Bikini Program
The 8 Week Bikini Program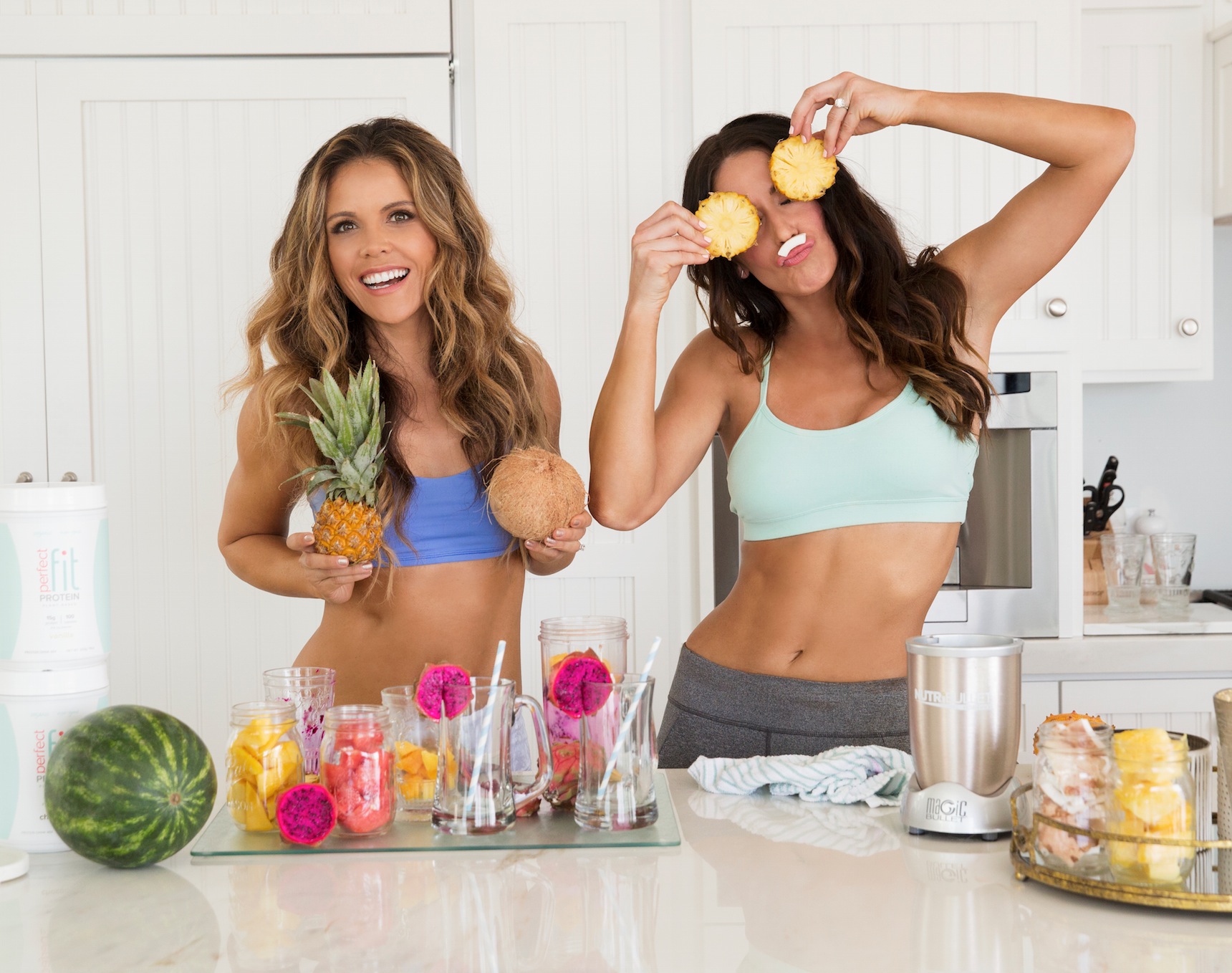 HOLD ON TO YOUR 
BIKINI!!!!
Your much anticipated, 8 Week 
BIKINI
PROGRAM
 is ready for you below! We LOVE this team so much and as a member of the
Nutrition
Plan
, we are thrilled to give you this INCREDIBLE new 
program
! At no additional cost, we send these updates to our team to motivate, inspire and show how much we love you! The Tone It Up Plan is the gift that keeps on giving!
This edition has been created to go along with the 
BIKINI
 SERIES and together, they will get you ready to look and feel like a total bombshell! We'll be by your side all the way!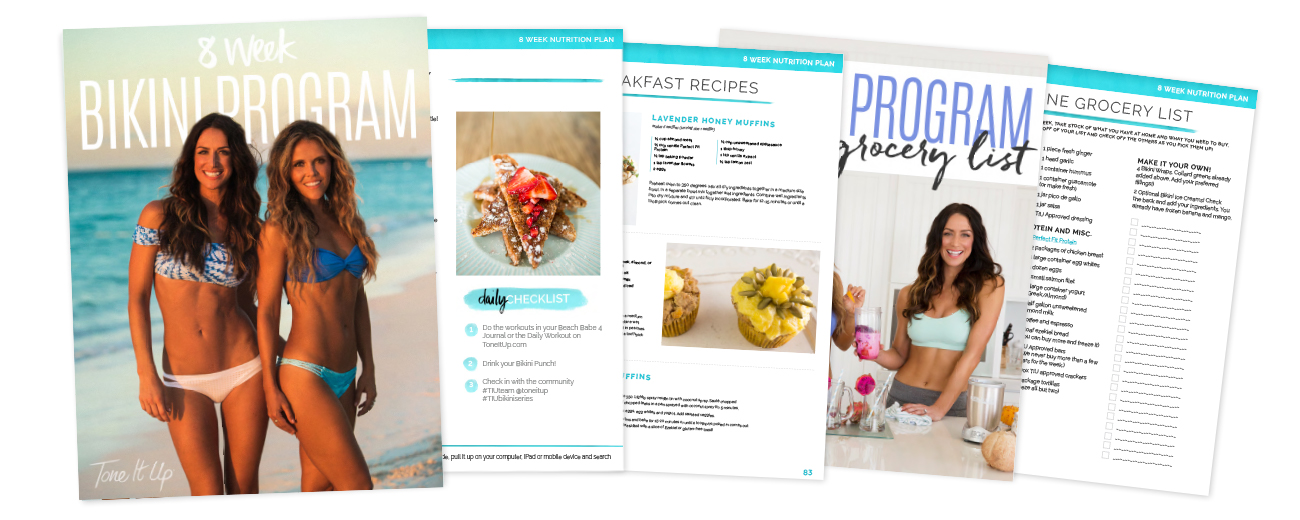 Download your 8 Week 

Bikini

 

Program

 Below! 
*** SEE BELOW FOR YOUR WEEK 1 GROCERY LIST & MEAL PREP!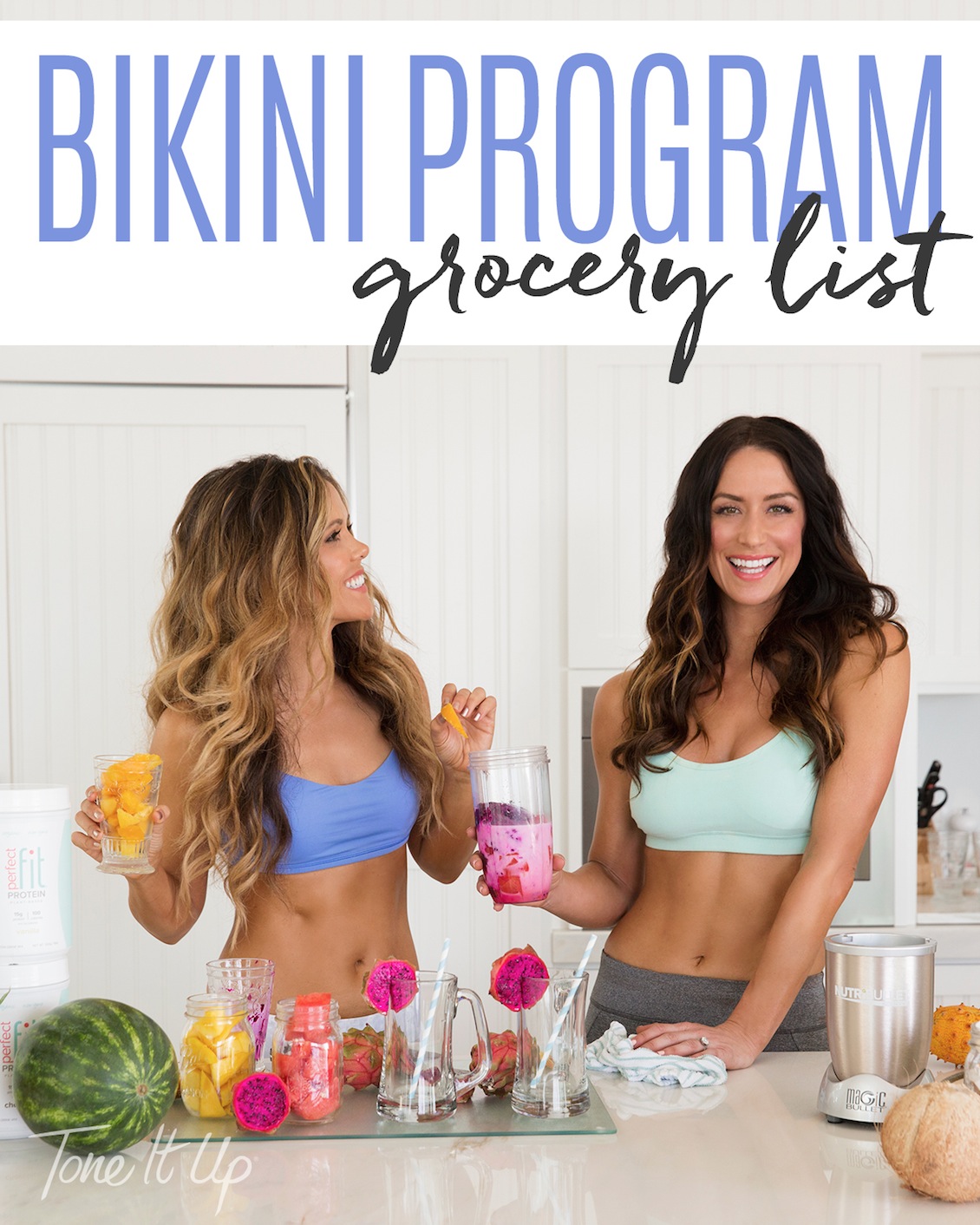 CHECKLIST
✓ Download and read through your 8 Week Bikini Program! ✓ Go grocery shopping & meal prep for next week! Check out your Week 1 Grocery List for everything you need. We also created a pantry list! We'll be sending your grocery lists every 
THURSDAY
 before the following week. Look out for it in your Members Only Newsletter, and you'll also be able to find it under "
MY TIU
" on ToneItUp.com! You can also take a look at the meals ahead of time to plan even more! We'll also be rolling out fun meal prep tips! ✓ Plan your workouts for the week... 
on Sunday
! If you ordered a Bundle, you'll find your workout guide in your Beach Babe 4 Journal (Psst... there's still a few 
bundles left HERE
!) We'll also be posting a Weekly Schedule every 
Sunday
 to give you more options if you're on the go or at the gym! You can do this!!! See you 
on SUNDAY
 for your Weekly Schedule!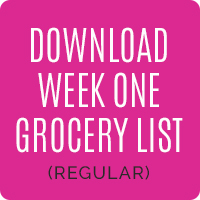 Show us your COMMITTED! Share this on instagram with the hashtag #BikiniProgram @ToneItUp!
We can't wait to do this with you!