3 Easy Dinners For Your Busiest Nights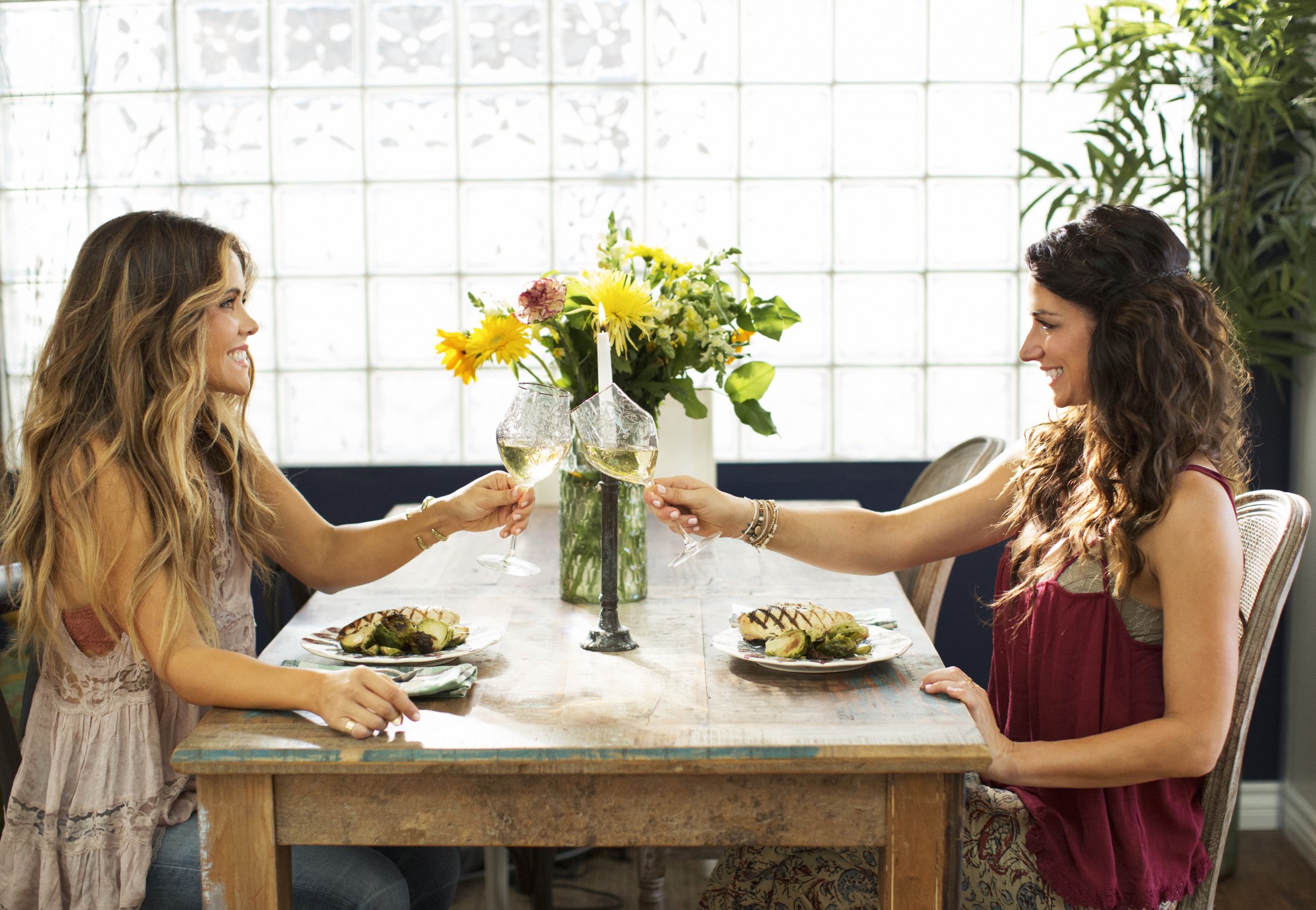 We know you're a busy babe and you need fast, delicious meals! On our most hectic days — especially long days of shooting — we love whipping up these super simple dinners. They all take less than 15 minutes to throw together and they taste great. Win, win!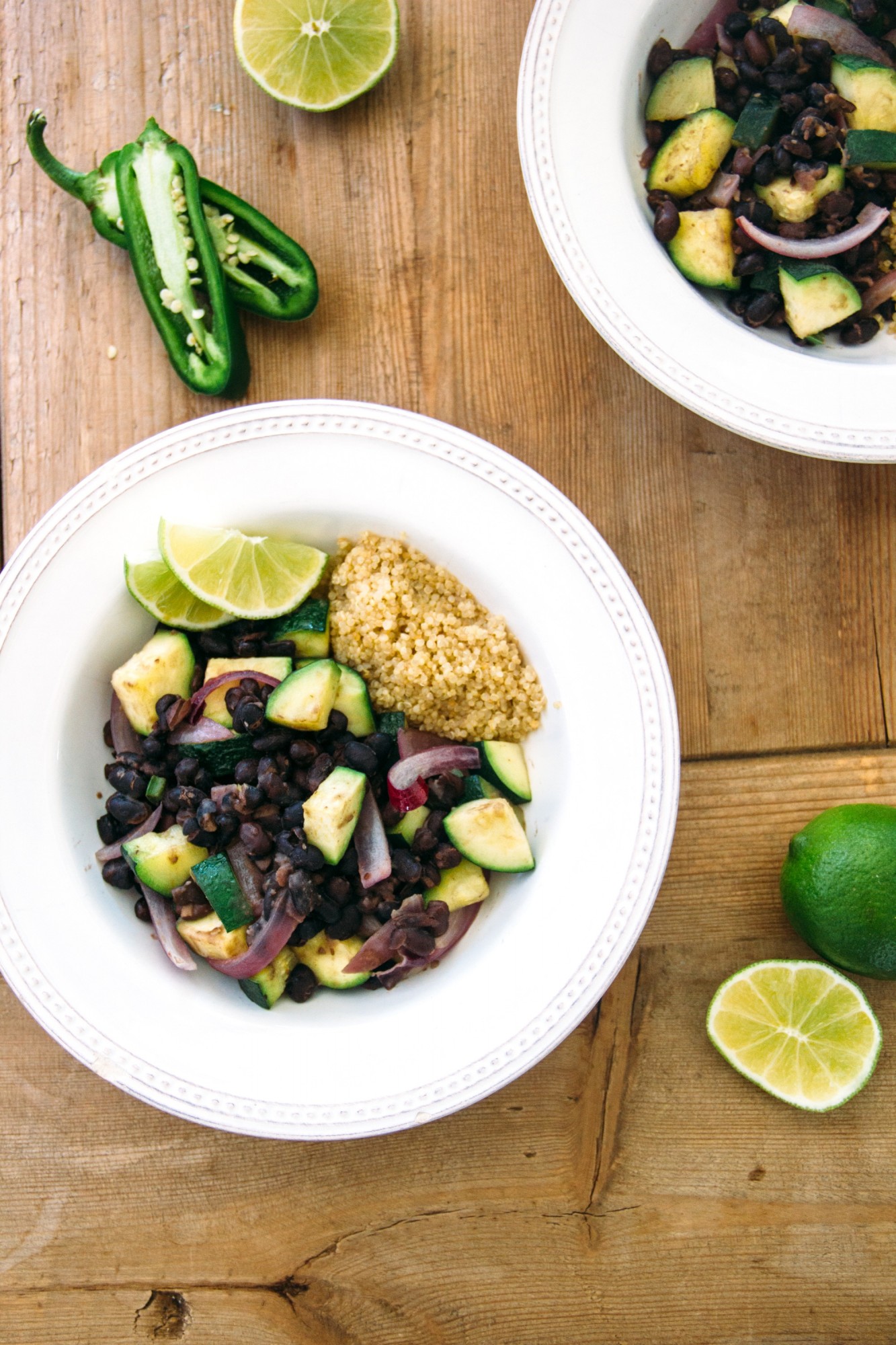 Spicy Lime Veggie Bowl
*recipe featured from the Wedding Program*
INGREDIENTS
1⁄4 cup onions
1 chopped garlic clove
1⁄2 zucchini, chopped
1⁄2 jalapeño, diced
1 tsp olive oil1⁄2 cup black beans
1⁄4 cup cooked quinoa a squeeze of lime
DIRECTIONS 
 1. Heat the olive oil in a pan. Sauté the onions, garlic, zucchini, and jalapeño until cooked almost all the way through.
2. Add the black beans to the pan to heat up.
 3. Serve with the quinoa and a squeeze of lime on top!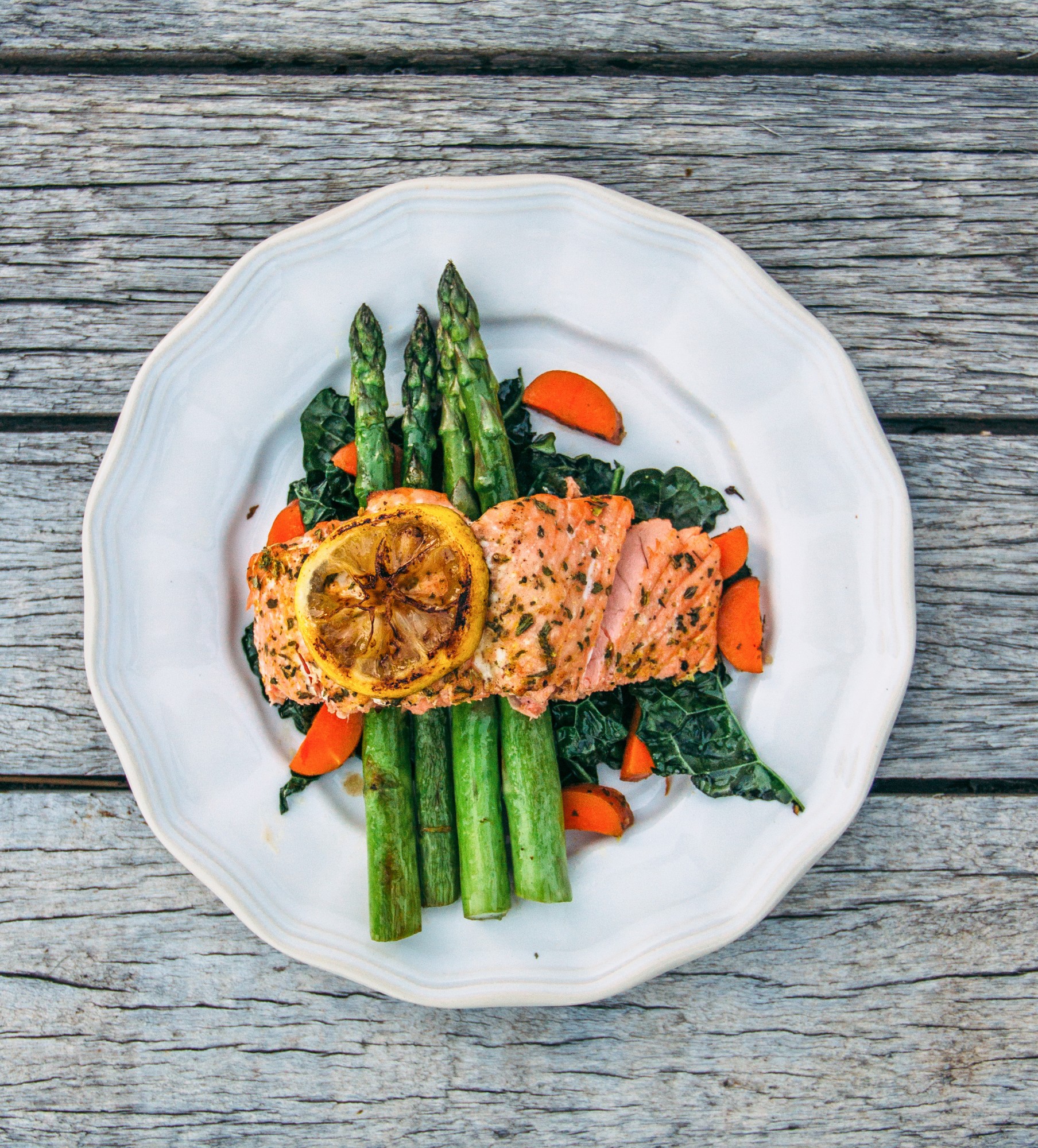 RSVP: Roasted Salmon Veggie Plate
*recipe featured from the Wedding Program*
INGREDIENTS
6 oz salmon fillet
1 carrot, sliced
3 tomatoes1 cup kale6 stems of asparagus
2 Tbs lemon juice
1⁄2 Tbs grapeseed oil
1⁄2 lime or lemon
DIRECTIONS 
1. Pre-heat your oven to 400 degrees.
2. Chop your kale and carrots and mix in a bowl with lemon juice.
3. Make a small 'boat' out of aluminum foil, and place your kale and carrot mixture down on the bottom of it, along with your asparagus and drizzle with grapeseed oil.
4.  Place your salmon on top of the bed of kale, carrot and asparagus. Place lemon slices on top of the salmon, along with a dash of salt and pepper.
5. Bake at 400 for 20-25 minutes.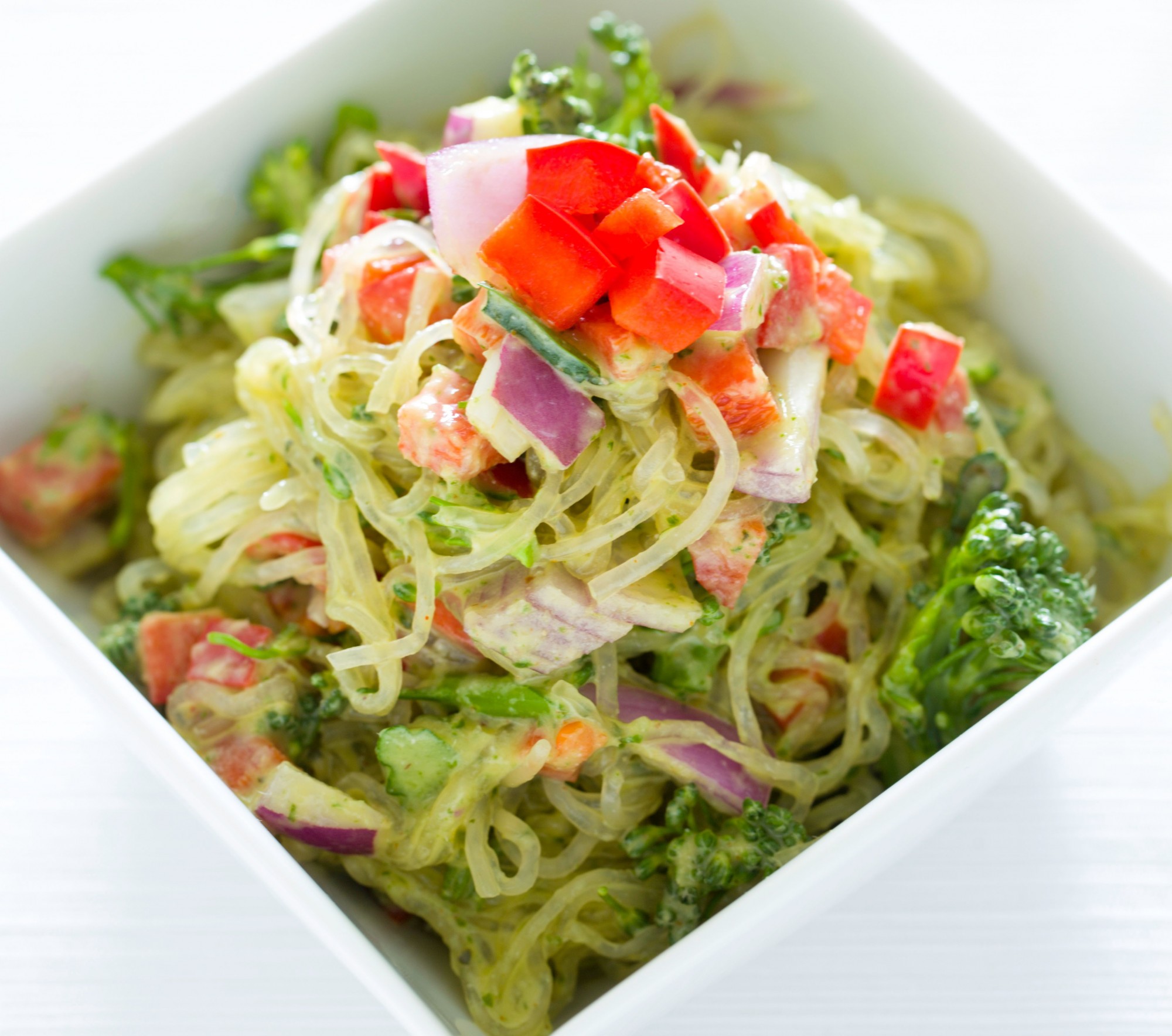 Sweet & Sour Kelp Noodle Salad
INGREDIENTS
1 cup kelp noodles
6 oz protein of choice (we love tempeh with this!)
/2 cup bell pepper, diced
1/2 cup broccoli, chopped
1/2 cup mango, diced
1 tsp. apple cider vinegar
1 Tbs. tamari
1 Tbs. agave
1/2 tsp. cayenne
1 lemon, juiced
1/2 cup pineapple black sesame seeds (if desired)
DIRECTIONS 
1.  Rinse and drain the kelp noodles two to three times as needed. You may also want to cut the noodles into smaller pieces with a knife or scissors.
2.  Toss noodles on a towel and cover with another towel to dry off excess water. Set aside.
3.  In a blender, blend the dressing, adding water or coconut water as needed to get desired thickness. Kelp noodles work better with thick sauces.
4.  Return noodles to a mixing bowl and pour in dressing a little at at a time and mix together with spoon or your hands.
5. Once the noodles are thoroughly covered, add your vegetables + protein and toss again. Top with black sesame seeds for garnish. Serve and enjoy!