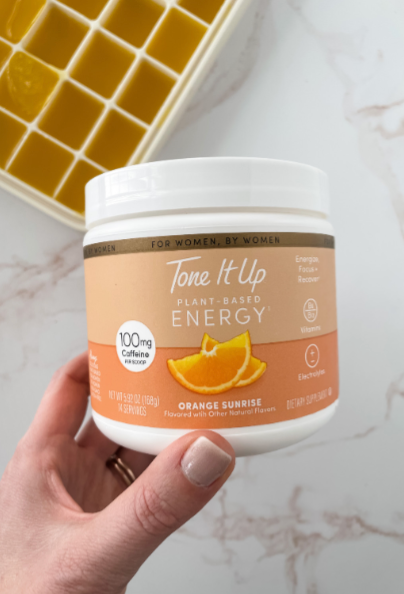 Sunrise Energy Gels
By Tone It Up on
Makes 1 tray of gels
Ingredients
1 cup water
1 cup orange juice
2-3 scoops TIU Plant Based Energy, Orange Sunrise flavor
3-4 sheets baking gelatin
Directions
Add TIU Plant Based Energy powder and gelatin into a small mixing bowl.
Boil water and add to dry ingredients in a mixing bowl.
Whisk until energy powder and gelatin is dissolved.
Slowly pour in orange juice and stir to combine.
Pour into a silicone mold of your choice.
Allow to set for 4+ hours.
Remove gels from mold and store in the refrigerator.