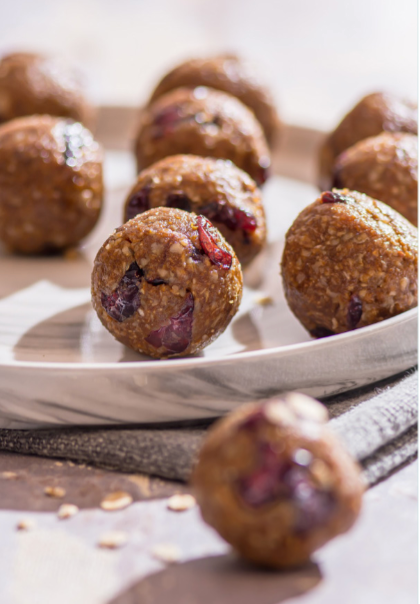 No Bake Protein Bites
By Tone It Up on
Servings: ~10
Ingredients:
½ cup unsweetened coconut flakes
⅓ cup pitted dates
1 scoop TIU Chocolate protein powder
¾ cup almonds
½ tbs coconut oil
¼ banana
Directions: 
Place dates and coconut shavings into a food processor or blender. Mix until paste-like consistency.
Place mixture in bowl and set aside.
Blend almonds in a food processor or blender. Blend only until finely chopped- do not mix them into butter.
Add all ingredients to the bowl and knead with your hands until well mixed. 
Roll into ½-1 inch balls.
Can refrigerate.