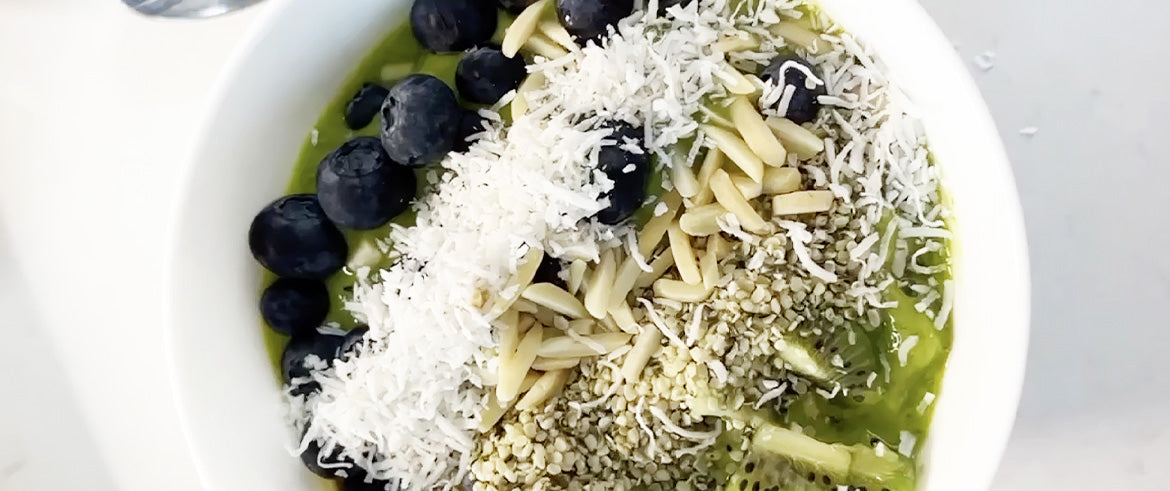 Green Goddess Bowl
By Tone It Up on
 The Green Goddess Bowl combines your favorite protein & greens with tropical fruit flavors that will make your body feel nourished and become one of your favorite go to recipes! 
1 serving
Ingredients:
1 Banana (frozen) 
1 cup frozen mango 
1 cup frozen baby spinach 
¾ cup unsweetened almond milk 
½ Kiwi (peeled and sliced)  
½ cup Blueberries (fresh)  
1 tbsp Hemp seeds  
1 tbsp slivered almonds 
2 tsp shredded coconut  
Directions:
Throw the banana, frozen mango, baby spinach, protein + green powder and almond  milk into a blender. Blend until smooth.  
Pour into a bowl and top with kiwi, blueberries, hemp seeds, slivered almonds and  shredded coconut.