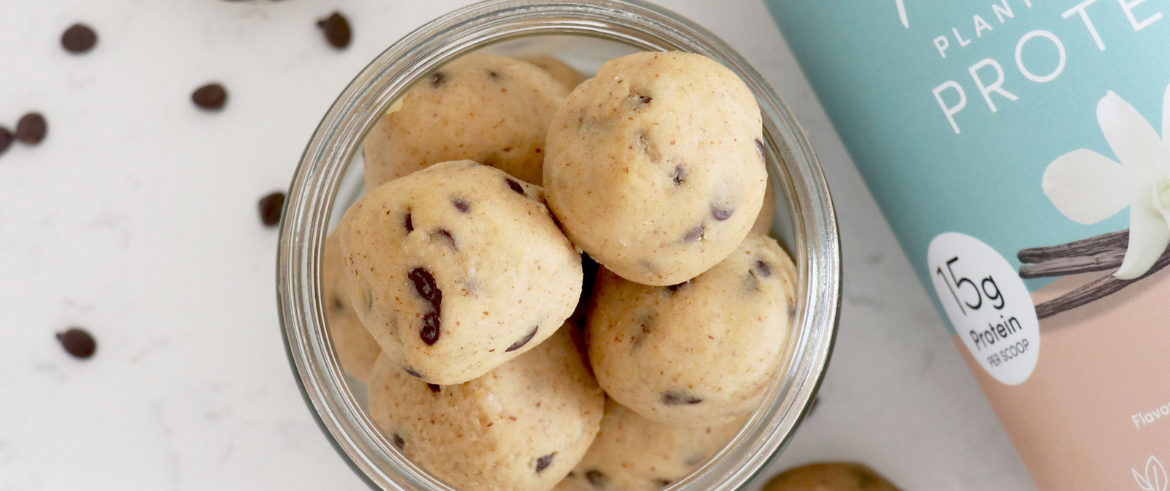 Chocolate Chip Chickpea Bites
By Tone It Up on
Makes: 15 Bites
Ingredients:
1.5 cups chickpeas (garbanzo beans)
¼ cup blanched almond flour
3 tablespoons real maple syrup
3 tablespoons almond butter
2 tablespoons coconut oil
A pinch of sea salt
½ serving Tone It Up Vanilla Plant-Based Protein Powder
½ cup mini dark chocolate chips
Instructions:

1. Add everything except the chocolate chips into a food processor and pulse until a dough forms. Add dough into a large mixing bowl, and fold in the chocolate chips.
2. Scoop out 2 tablespoons of dough at a time and roll into small balls.
3. Let the balls set in the freezer for 1-2 hours.
4. In an airtight container, keep stored in the refrigerator for up to 5 days or freezer for up to 2 months.