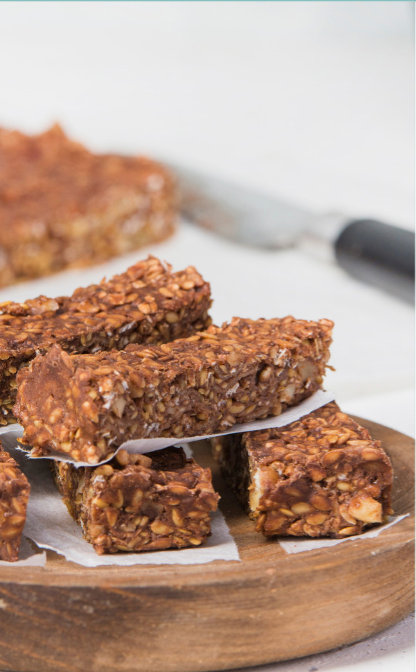 Chocolate Banana Protein Bars
By Tone It Up on
1 serving
Ingredients
1 Banana (mashed)  
1 ¼ cups gluten-free oats 
2/3 cup unsweetened shredded coconut 
1/3 cup raw honey 
1/3 cup almond butter 
1 tsp cinnamon  
1/3 cup Tone It Up Chocolate Protein Powder  
2 tbsp ground flax  
Directions:  
Preheat oven to 350 
Place all ingredients together in a bowl and mix well with a spatula 
Pack mixture down firmly into a pan (a 9x9 square pan works best) 
Bake in oven for 15 minutes. Remove and let cool for 30 minutes.  
When cool, cut into bars. Store in an air-tight container or wrap them individually and throw them in the freezer for an easy grab-and-go snack.