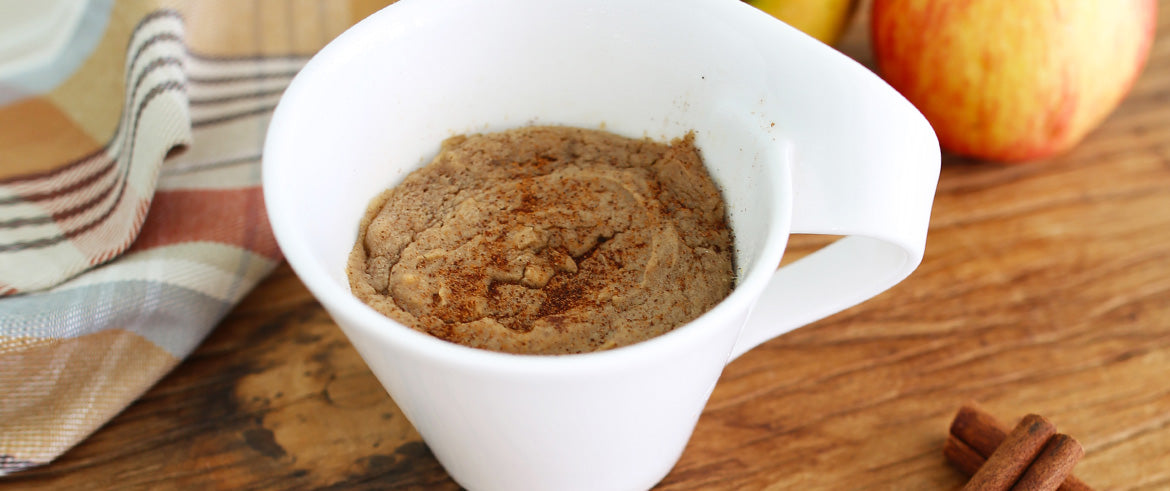 Apple Pie Mug Cake
By Tone It Up on
This quick and delicious recipe will provide all of the tasty flavor of your favorite apple in just a few minutes. All you need is a microwave and a mug! As a bonus you'll get a full serving of protein to fuel your muscles and boost your metabolism. 
Enjoy!
Ingredients:
1 scoop vanilla Tone It Up Protein
1/4 tsp. baking powder
1/2 tsp. apple pie spice or cinnamon
1 tsp. maple syrup
2 Tbsp. unsweetened applesauce
2 Tbsp. unsweetened almond milk
1 tsp. coconut oil, melted
Directions: 
1. Combine all ingredients in a mug and microwave for 1.5 - 2 minutes. Enjoy!
Nutriton information:
15g protein / 15g carbs / 6g fat / 8g fiber