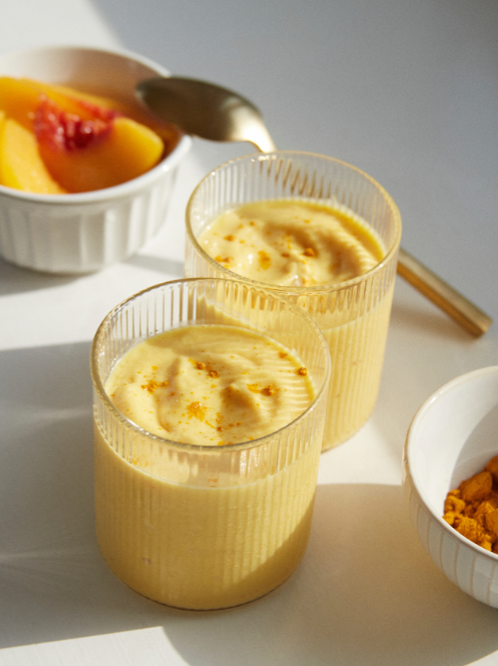 6:40 Smoothie
By Tone It Up on
Servings: 1
Ingredients:
1 scoop of Tone It Up Protein + Greens
1/2 cup of frozen peaches
1/2 cup frozen mango
1/2 cup frozen riced cauliflower
1 tbsp. cashew butter (or any nut butter of your choice)
1 tsp. turmeric
Pinch of black pepper
1 scoop of TIU collagen (optional)
1/2 cup water or plant-based milk
Instructions:
combine all ingredients in a blender and blend until smooth

Enjoy as is, or add some of your favorite toppings!