Dark Chocolate Strawberry Popcorn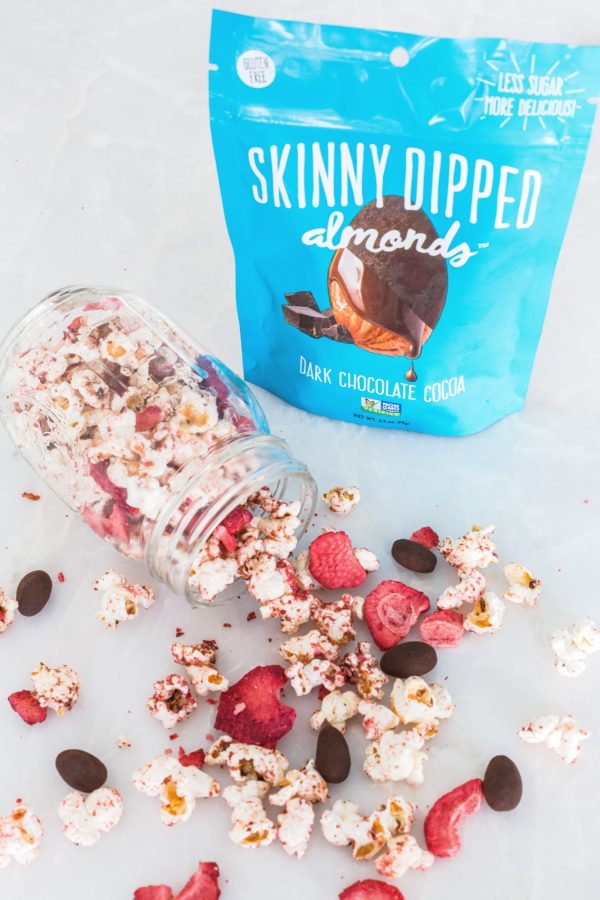 Dark Chocolate Strawberry Popcorn
makes 2-3 servings
Ingredients
5 cups plain popcorn, popped 
1 Tbsp. coconut oil, melted 
1 cup freeze dried strawberries 
1 cup Skinny Dipped Dark Chocolate Cocoa Almonds 
Directions
1. Make popcorn according to package instructions and place in large bowl. 
2. In a food processor, lightly crush dried strawberries and set aside. Place Skinny Dipped Almonds in food processor and grind until finely chopped, but not powder. 
3. Melt coconut oil and evenly coat popcorn in oil. 
4. Add freeze dried strawberries and Skinny Dipped Almonds to popcorn and mix together.