6 Easy Ways To Bust Nighttime Cravings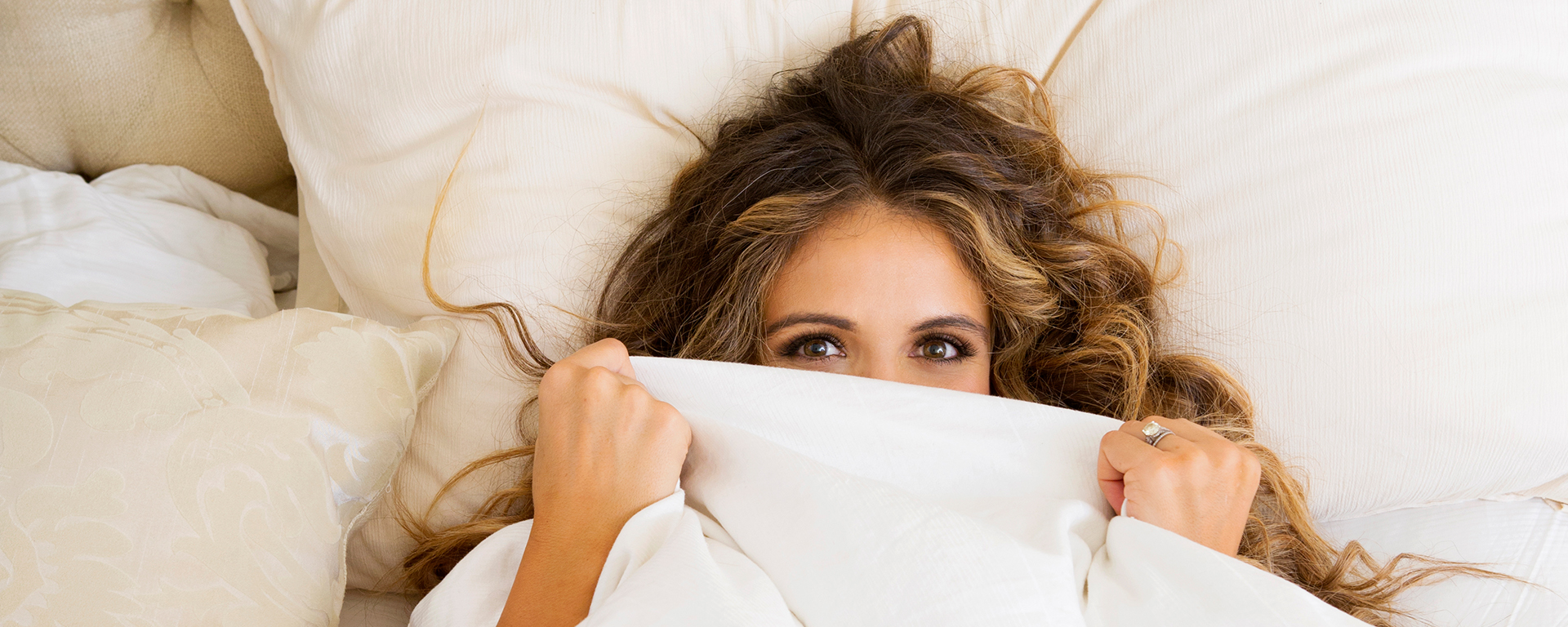 You've already eaten a Lean, Clean, 'N Green dinner, had an awesome day of working out and eating healthy, and then just when you hit the couch to wind down for the night... cravings throw you a curve ball!! It happens to all of us!!
We promise they'll become more and more infrequent as time goes on (patterns become habits after 21 days! 😉 ) Until then, we're giving ya our six best ways to knock those cravings out instead of opting for ice cream. 😜

Tea time
Brew some tea! A hot cup of Unwind Tea is rich in antioxidants, calming qualities, and the coconut and vanilla flavors will satisfy your sweet tooth!
TIP: We also love adding cinnamon to our tea... Cupcake cravings... SATISFIED!
Plan it out
Late night cravings can come from boredom. Get your mind focused on something else! Lay out your workout clothes and mat for the next day, take a peak at your Daily Workout, set your alarm... do whatever you can to prepare for your Booty Call! Not only will you have forgotten about your snack attack, you'll also be totally ready to rock your workout in the AM. Win win! 🙌
Drink up
Sometimes when you think you're hungry, you're actually just thirsty! This can be a confusing message, especially late at night when a bag of chips suddenly sounds so tasty. Make sure you stay hydrated throughout the day to help decrease evening munchies. Divide your weight in half, and drink that number in ounces of water each day and you'll be good to go!
*** If you are indeed hungry after dinner, you may need to add some healthy calories to your meal plan. Refer to the Calorie Add-Ons in your plan! We love adding walnuts, sesame oil, avocado or a healthy fat to dinner to help keep our blood sugar levels in check.
TIP: We also love having sparkling water with lemon in the evening. Or ginger Kombucha in a wine glass! 🍷
Evening stroll
Almost every night, we walk before or after dinner. Even if it's for 10 minutes. This helps with cravings and is a great time to set your intention for the night. Plus it's nice QT with a loved one, pup, time to reflect, or make a phone call!
BONUS: If you get into the habit of walking for 15-20 minutes before or after dinner, you can burn up to an extra two pounds per month!
Get inspired
Read or watch something that really inspires you. Those passionate, uplifting feelings of inspiration will help you forget about that junk food and remind you of your goals. You can also get some major motivation by checking out the Transformation stories on ToneItUp.com, or browse the hashtag #TIU31! That's what we do every night! Keep up the good work girl!
Treat yourself
We of course love our Wine Not Wednesdays and our evenings with TIU Approved Desserts! One of our favorite mini desserts is to put a 2 inch square of dark chocolate in a bowl and break it up with 1 Tbs coconut shavings and a sprinkle of peanut butter power. It's so delicious and satisfies our chocolate peanut butter cravings with just the right amount.
Brownie Cravings? That time of the month-- we hear you girl!
We love making a Brownie Mug Cake with Perfect Fit Protein. Here's the recipe!
Brownie Mug Cake 🍫☕️😋
Ingredients
- 1 scoop Chocolate Perfect Fit Protein 
- 1 Tbsp coconut oil
- 1/4 cup egg whites
- 1 Tbsp almond milk
- 1/8 tsp baking powder
- 1/8 tsp baking soda
Directions
Combine all ingredients together in a microwave safe cup until smooth and cook in the microwave for 1 minute. You may need to melt your coconut oil depending on temperature.
Top with a few chocolate chips!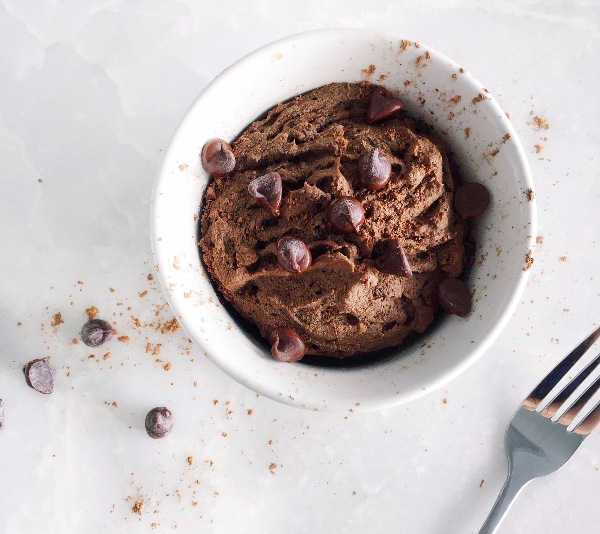 Enjoy babe! Make sure you check in with us!
We see you workin' hard on the 
gram
! 💪 😉