5 Ways to Survive the Holidays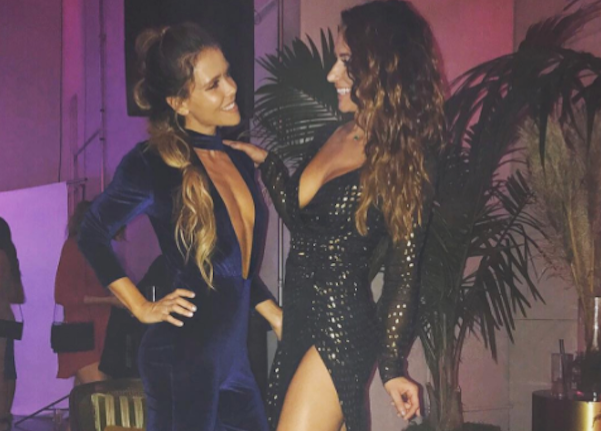 The holidays are here, babe!! We're feelin' the warm and fuzzy vibes over here, and there are always so many fun things going on! During this time of year, it's important to stick to your goals and stay consistent with your TIU lifestyle. It'll make your January Challenge (coming SOOOONNNNN 👀) so much more effective, and when you're feeling good about yourself you can really stay present and enjoy each moment!! Today we're giving you our top 5 tips on surviving and LOVING the holidays. After all, it's the most wonderful time of year! ❄️🌲⛄️
1 - Make the Most of Your Mornings
More than ever, your morning Booty Call is SO important this time of year! December is filled with celebratory happy hours, holiday parties, and fun get-togethers after work. Crushing your workouts in the morning will give you the freedom to enjoy your peeps at night without losing your consistency! Keep following your Weekly Schedule, boo!
2 - Get Your Babes on Board
Ask your friend or coworker to be your accountability partner for the month! It increases your success rate SO much and you'll be able to enjoy a happy and healthy holiday together!! What could be better?! 😊  Take a peek at
THIS
post
@karenakatrina
where members of our community are asking their gals to be their accountability buds through the holiday season! Tag yours and get ready to take your journey to the next level together! 👯
3 - Don't Go Hungry
Just like going to the grocery store, arriving to a party hungry is asking for trouble! Lots of times when we are super hungry, our eyes are bigger than our stomachs! And, we tend to not make the best choices when our body is majorly craving calories. Whip up a salad or a Lean, Clean, 'N Green app before your head out for a festive night of celebrating! You'll set a healthy tone for the night 💚
4 - Begin With Bubbly
You've heard us say it before... always have 2 sparkling water before your first glass of wine! It'll keep ya feeling satisfied and hydrated before enjoying your yummy vino 🍷 Drink a glass of water or sparkling water in between cocktails, too! Hydration and moderation will keep you on track during this hectic and FUN time of year!
5 - Make A List, Check it Twice!
Don't let stress get the best of ya! Take a deep breath, and write it allllll down. Your goals, your To Do list, your affirmations... write it all! Our journals keep us on track in so many ways, and there's nothing quite like checking something off your list ✔️ Most importantly, ENJOY IT! Staying grateful is the key to happiness, and this time of year is all about enjoying time with friends and family ❤️