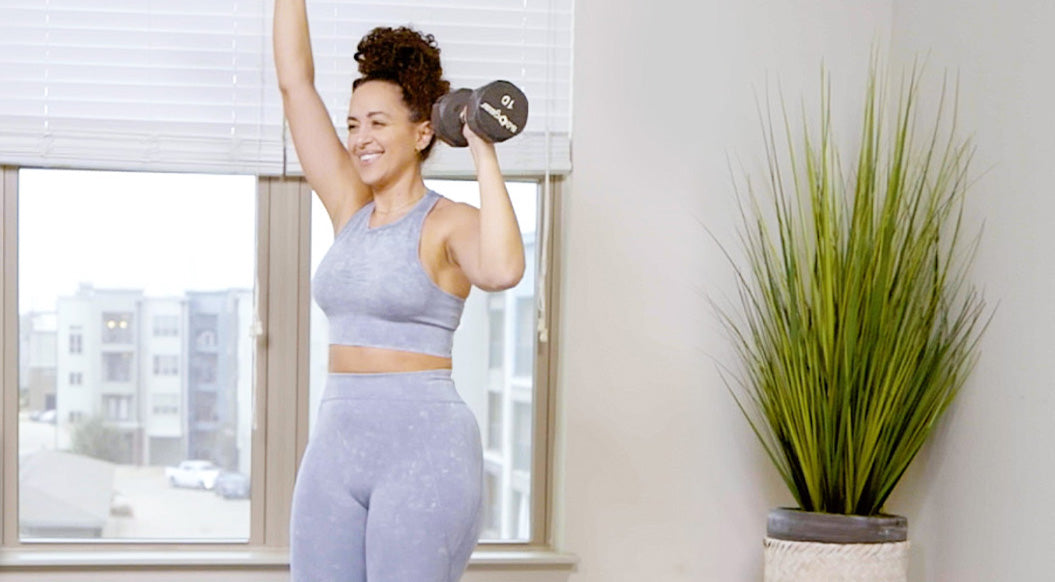 Ultimate Upper Body Workout with Yami!
By Tone It Up on
This is your Ultimate Upper Body Workout with your trainer Yami!
This workout focuses on all things upper body with exercises to hit the shoulders, biceps, triceps, chest, and core. All you'll need for this workout is a heavier and lighter set of dumb bells.
Yami will walk you through the details on when to use which set. This workout consists of 4 super sets. Each set is 1 exercise followed immediately by another with rests in between sets.
Add this workout into your routine today!
Let us know how much you love this workout in the comments and be sure to subscribe for all of our new videos!
For even more arm workouts checkout the app!