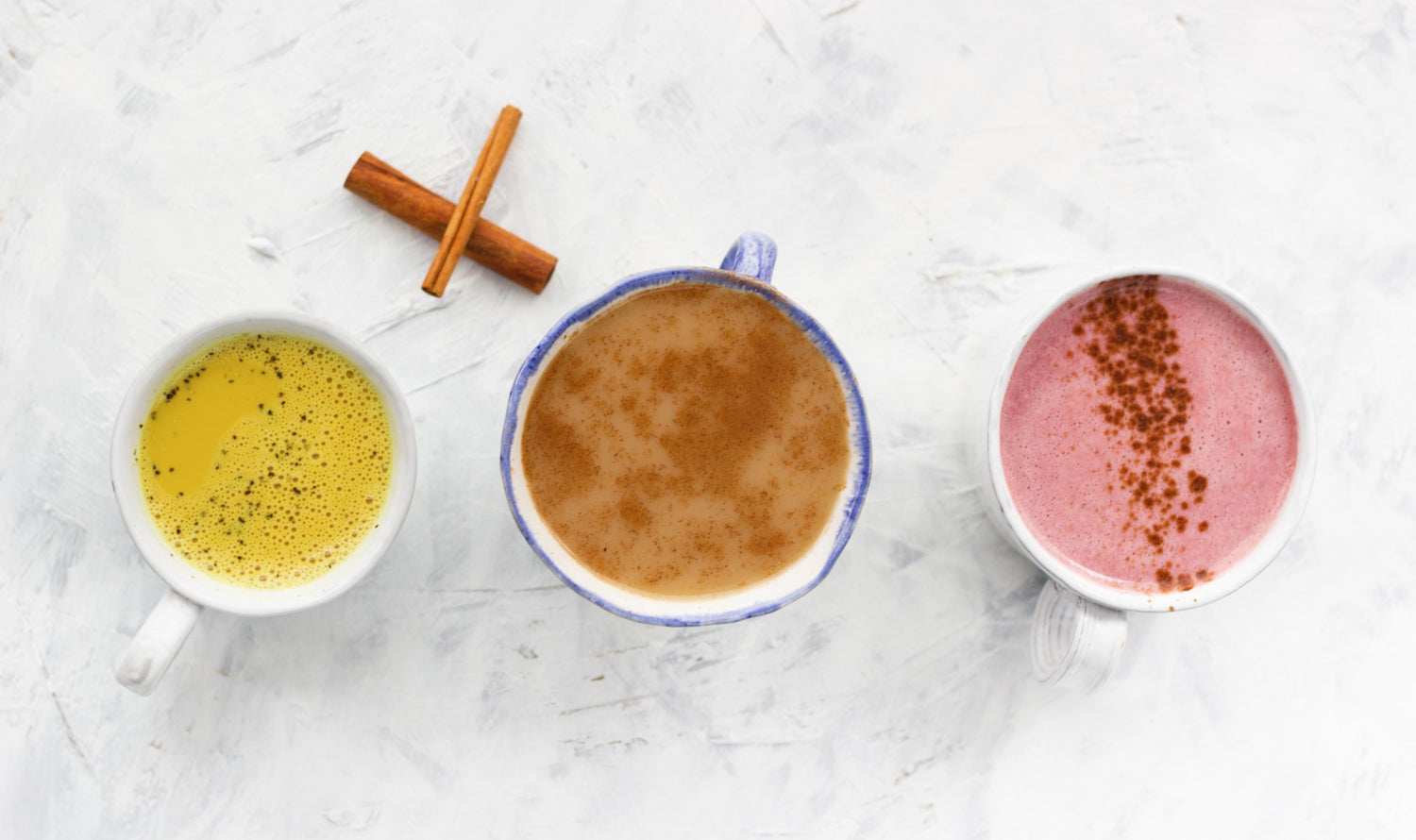 These Trendy Lattes May Just Replace Your Usual Coffee Order
By Katrina Scott on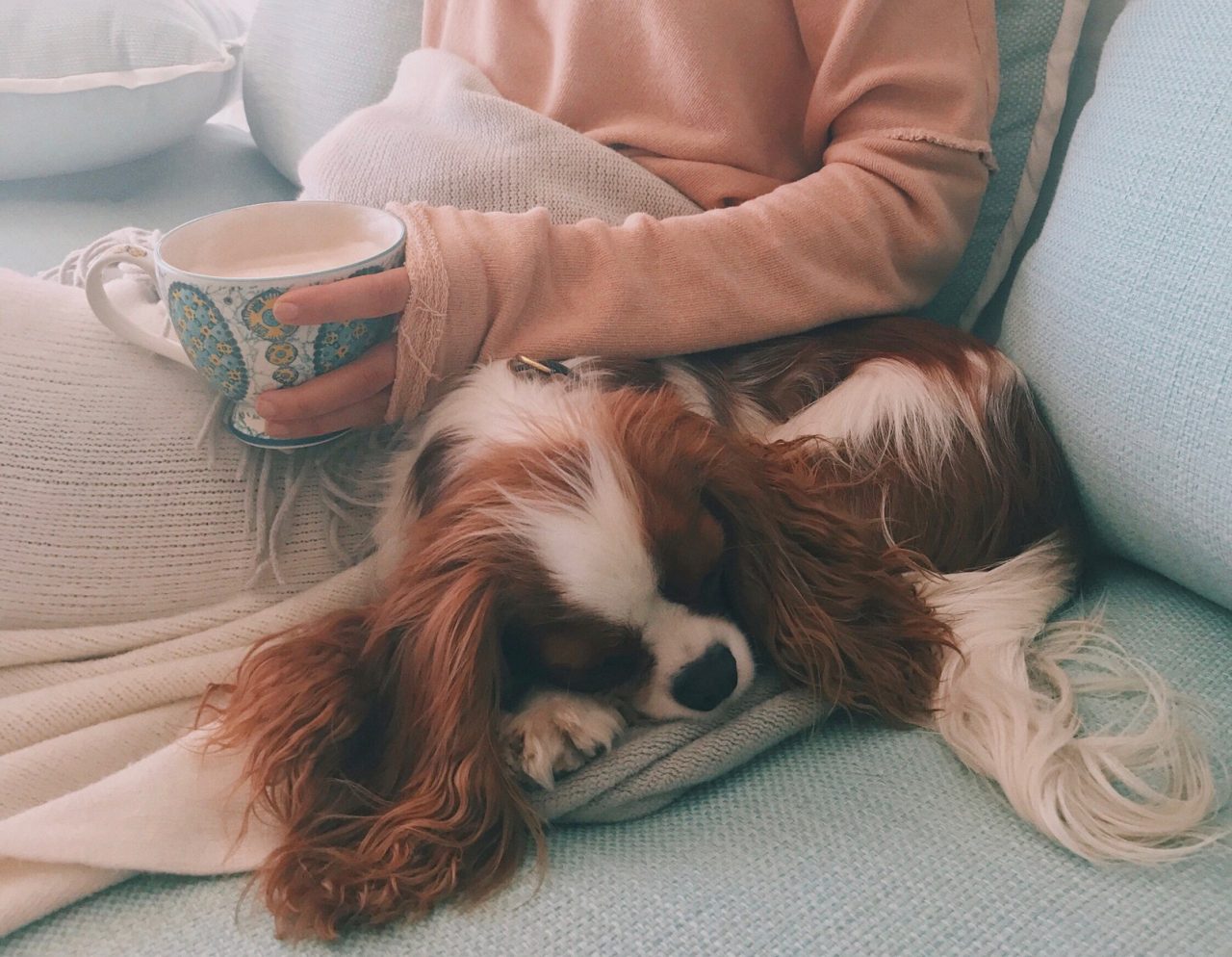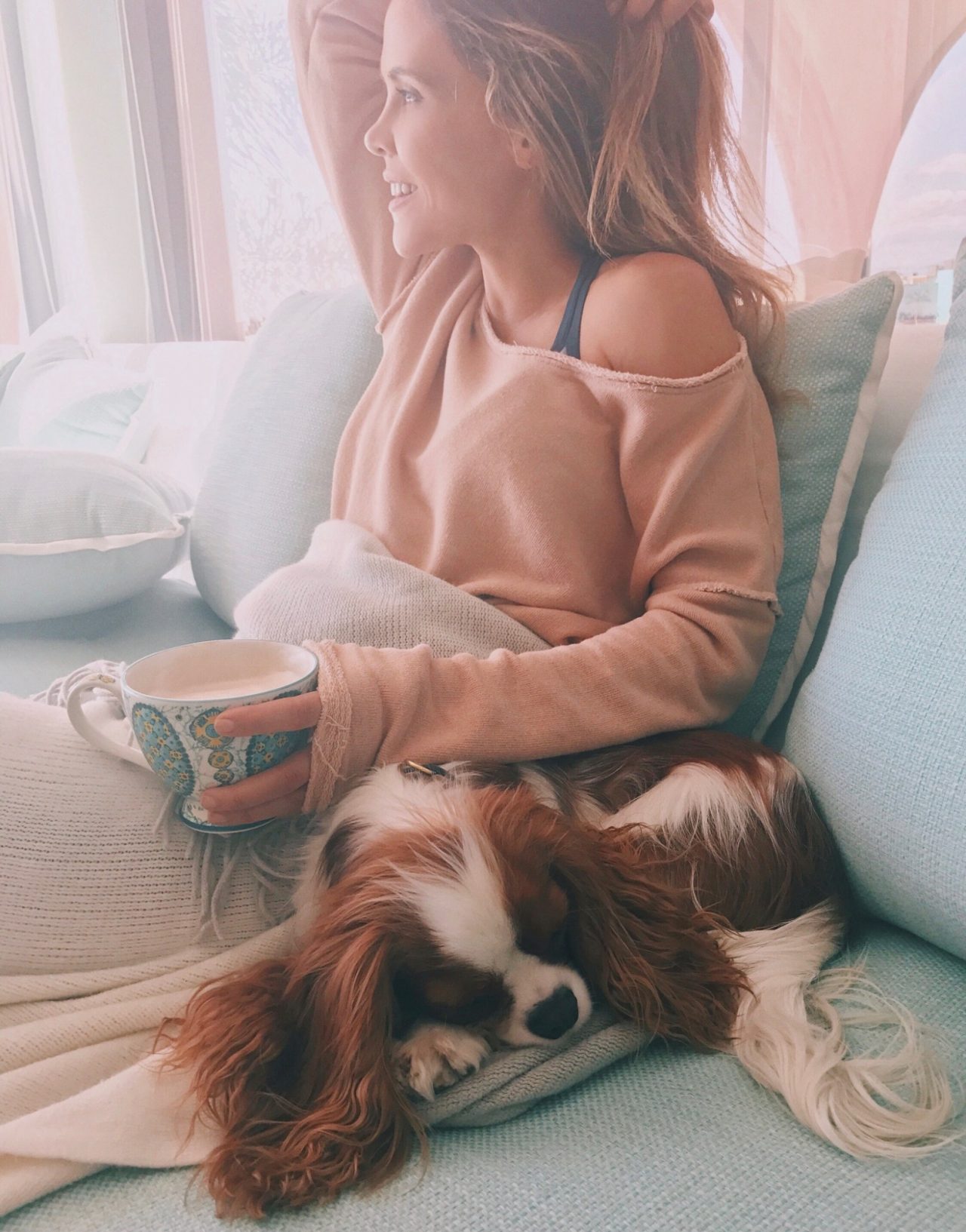 On Instagram this week, I shared my Sunday ritual: I snuggle up on the couch with Winston and set myself up for the next week. I get out my calendar, plan my workouts, and sign up for yoga classes. This ritual isn't complete without a cup of coffee! ☕ Espresso with a splash of unsweetened almond milk is my go-to, but I also like to switch it up with other superfood sips. Right now I'm loving these buzzy drinks. They're super easy to put together and come with tons of health perks. Whip one up, grab a blanket, and snuggle up!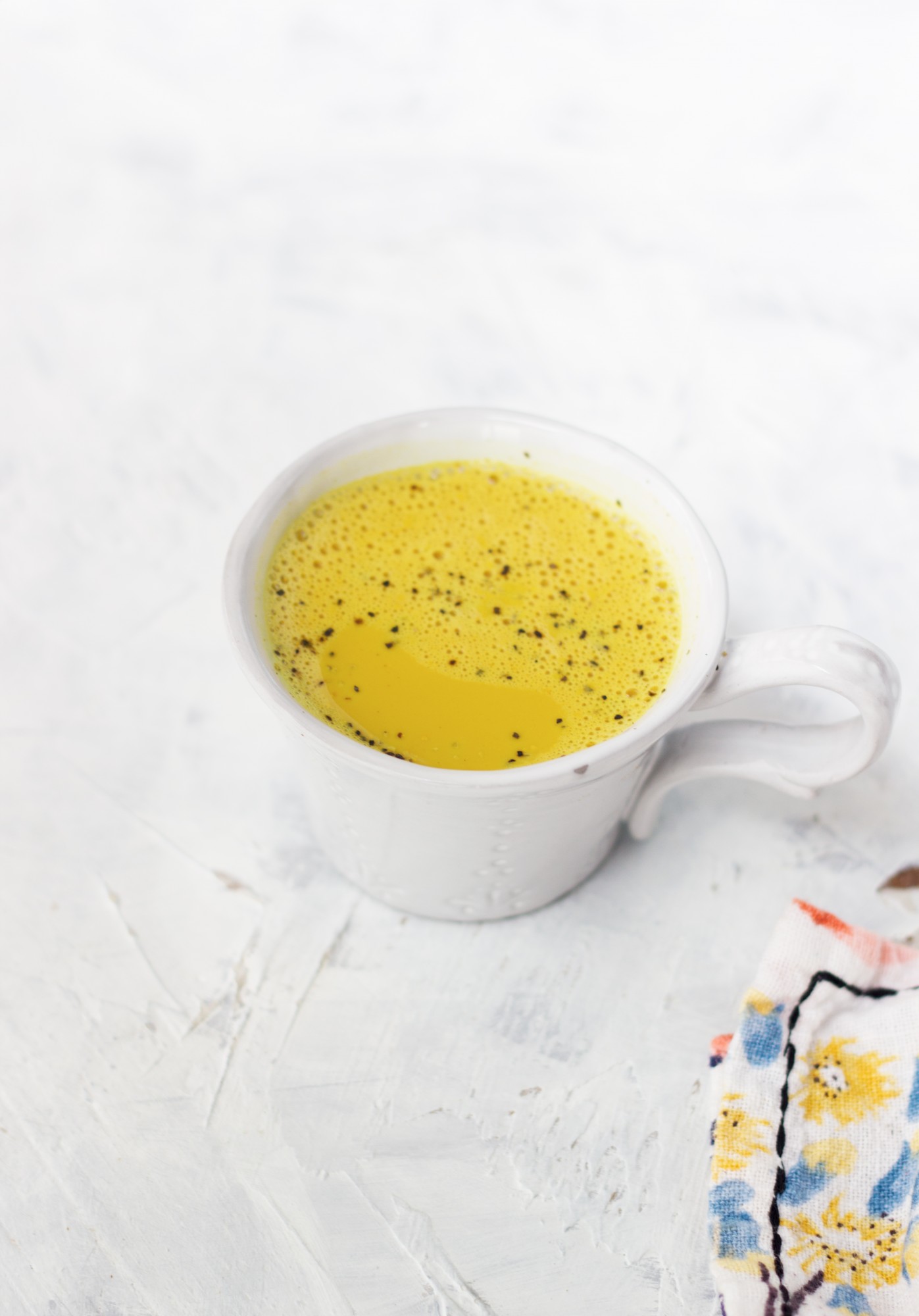 Golden Milk
Turmeric is an anti-inflammatory powerhouse! It protects your muscles and skin cells from oxidative damage, which keeps your bod in tip-top shape and your skin glowing. A compound called curcumin is what gives turmeric its magical abilities. Adding a pinch of ground pepper to turmeric helps your body get all the benefits. We love sippin' on Golden Milk (aka turmeric latte) to get all those anti-inflammatory perks in a totally yum morning treat.
Serves 1
Ingredients:
1 cup unsweetened almond or coconut milk (from a carton, not a can)
1/2 tsp. ground turmeric
1/4 tsp. ground ginger
1 tsp. honey
Pinch of cinnamon as a garnish
Pinch of ground black pepper
Directions: 
1. In a pan over medium heat, add almond or coconut milk, ground turmeric, and ground ginger. Let simmer, whisking occasionally, for 5 minutes.
2. Remove from heat and add honey. Pour into a tea cup and add cinnamon and ground pepper.
Chai Latte
You'll see this sip at your local coffee shop, but the cartons of chai concentrate used at most shops and grocery stores are packed with added sugars that will spike your insulin levels and make you crash later in the day. Our homemade version is lower in sugar and extremely flavorful. Plus, the fresh cinnamon lowers blood glucose levels and nutmeg helps you have a great night's sleep!
Serves 1
Ingredients:
1 whole clove
2 cinnamon sticks
3 thin slices of fresh ginger
1/4 tsp. ground cardamom
1/4 tsp. ground nutmeg
1/4 tsp. ground allspice
1 black tea bag
2 tsp. honey
1 cup unsweetened almond milk
Directions: 
1. In a pan over medium heat, add 1 cup water, cloves, cinnamon sticks, ginger, cardamom, nutmeg, and allspice. Let it reach a boil, then reduce to a simmer. Steep the spices for 5 minutes. Add the tea bag and steep for another 5 minutes. Remove from heat. Stir in honey and strain the liquid into a small bowl or mason jar.
2. In a pan over medium heat, add almond milk and use a whisk to help create froth while heating up.
3. Pour 1/2 cup of the chai tea into a tea cup. Add frothed, hot almond milk. Sprinkle with a pinch of cinnamon.
Beet Latte
We're all about colorful healthy treats. Beets have a beautiful deep red color and contain nitrates, which help your vessels relax and decrease your blood pressure. Studies have also found that nitrates can increase your stamina and ability to power through your morning Booty Call workout!¹ Check out our new fave sip below! We even have a step-by-step video, too!
Serves 1
Ingredients:
1 small beet, peeled
1 cup unsweetened almond milk
1 tsp. honey
1/2 tsp. ground cinnamon
1/4 tsp. ground ginger
Directions: 
1. Preheat oven to 425 degrees. Wrap beet in foil and pierce with a fork a few times. Bake for 20-30 minutes, or until soft.
2. Blend all ingredients in a blender until smooth. Strain out the liquid using a strainer or cheese cloth.
3. In a pot over medium heat, add the liquid. Use a whisk to continuously stir until foamy and warm. Pour into a cup and sprinkle with 1/2 tsp. more cinnamon.
Sources:
1. DIETARY NITRATE SUPPLEMENTATION REDUCES THE O2 COST OF LOW-INTENSITY AND EXERCISE AND ENHANCES TOLERANCE TO HIGH-INTENSITY EXERCISE IN HUMANS; Journal of Applied Physiology.

Obsessing over these recipes?! You're going to LOVE the thousands of totally yum heathy meals in the Tone It Up Nutrition Plan! Join HERE for access to all of the delish dishes that will help you meet your fit goals!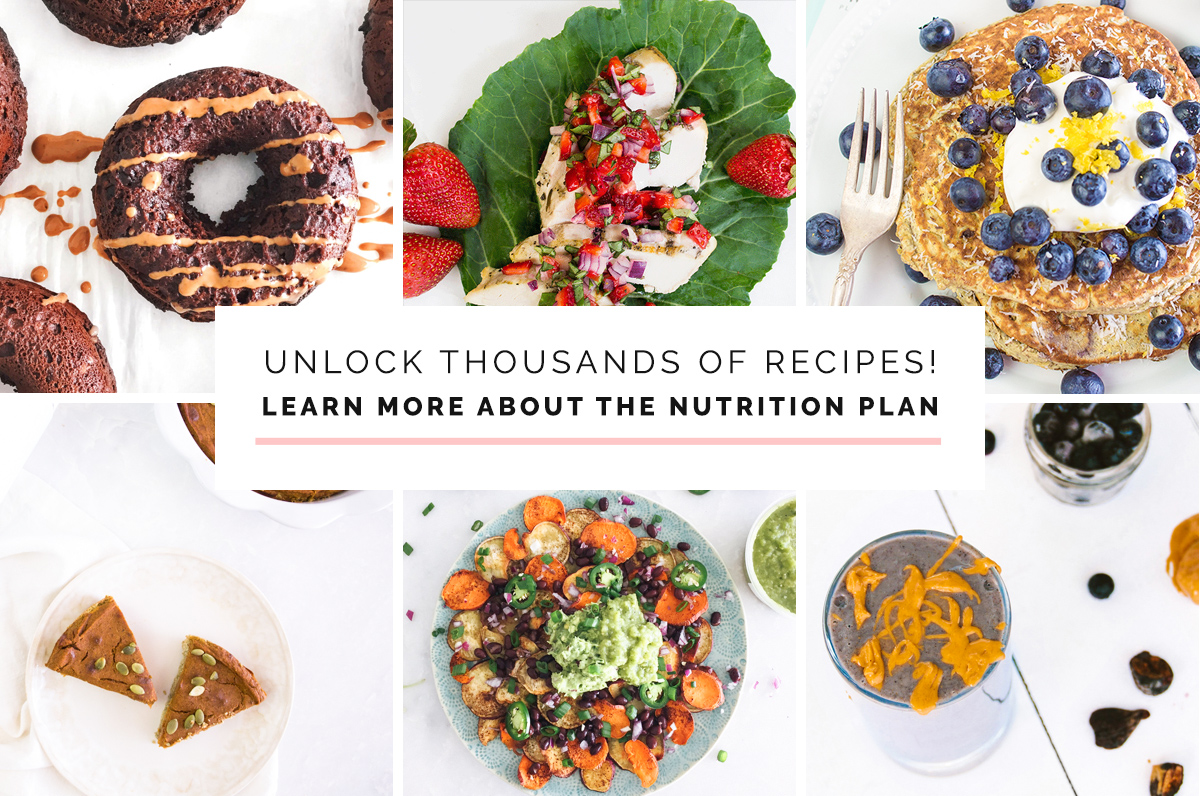 Cozy Up With These Trendy Sips - - - Tired of your morning cup of Joe? These 3 sips will spice up your morning!