NEW VIDEO ~ How to Make The Most Delicious & Insta-Worthy Bikini Bowls
By Katrina Scott on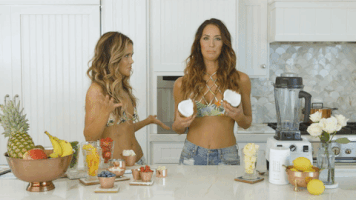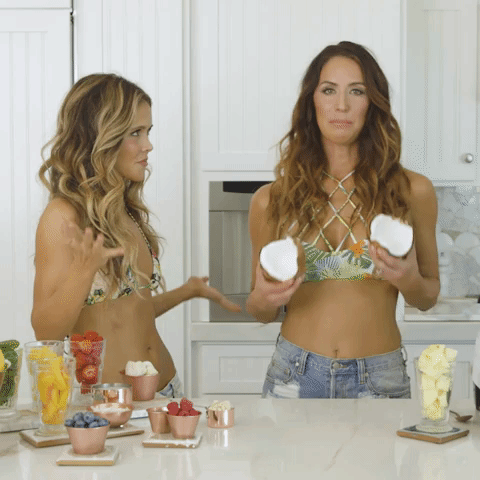 What's your favorite part about making a smoothie bowl?! Katrina's is decorating it with pretty toppings....mine is eating it! ;) Today, we're talking all about how to create the most delicious and gorgeous Bikini Bowls. Kat has a pro tip when it comes to toppings ~ add a little bit to the bottom of your bowl as well as the top. That way, when you're getting to the bottom, you'll still have more toppings. Genius!
With Bikini Bowls, it's all about you and what you're feeling that day. You can seriously mix and match any ingredients you like. When we wing it with whatever's in the kitchen that's when the real magic happens! Almond butter + cacao + chocolate Tone It Up Protein? Hello dessert smoothie bowl! Macadamia nut + frozen mango + coconut Tone It Up Protein? Might as well be sitting under some palm trees in the tropics! Don't be shy with creating your own masterpiece. You might be surprised with what you create!
Check out our video below for even more Bikini Bowl tips!

You can also watch on YouTube and AppleTV HERE!

Some of our go-to bowl mix ins ~
Smoothie: 
Unsweetened almond milk
Coconut water
1/2 frozen banana ~ It's the trick to a thick, creamy base. We chop and freeze bananas on Sundays!
Frozen strawberries
Frozen peaches
Frozen mango
Pineapple
Spinach or kale
1 scoop coconut Tone It Up Protein. We love chocolate and vanilla, too!
Toppings: 
1 Tbsp. unsweetened coconut shavings
2 tsp. chia seeds
Fave fruits ~ we did raspberries and blueberries
Check out some of our other fave smoothie bowl recipes!

Tropical Matcha
This green goddess smoothie helps you bust stress with the amino acid L-Theanine. On hectic days, we love taking a little break and posting up with this bowl.
Try it out HERE!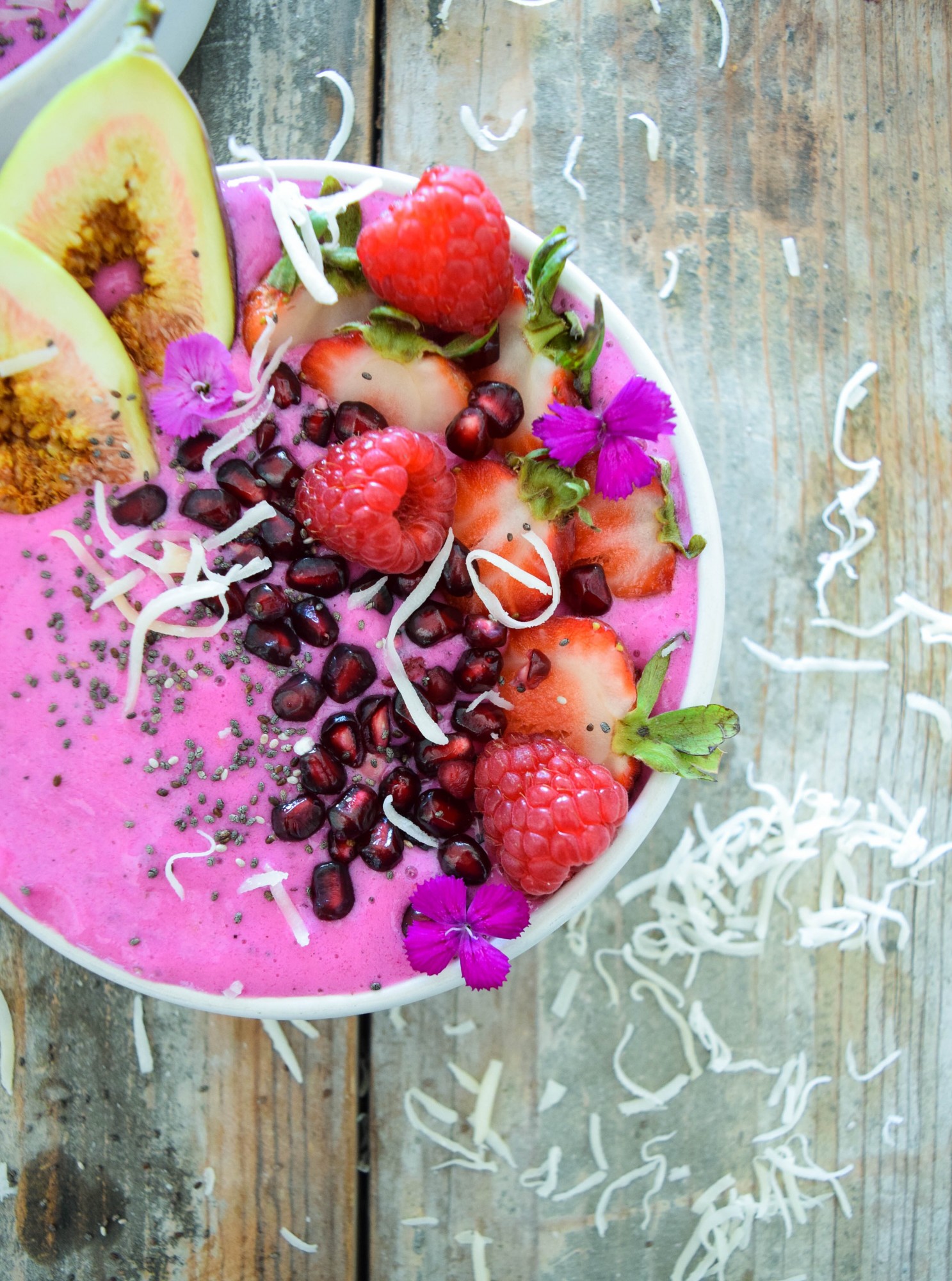 Pitaya Bridal Bowl
Hey hey #TIUbrides! This pretty in pink treat is featured from our Wedding Program of the Tone It Up Nutrition Plan. It's packed with antioxidants to give your skin a fab glow!
Check it out HERE!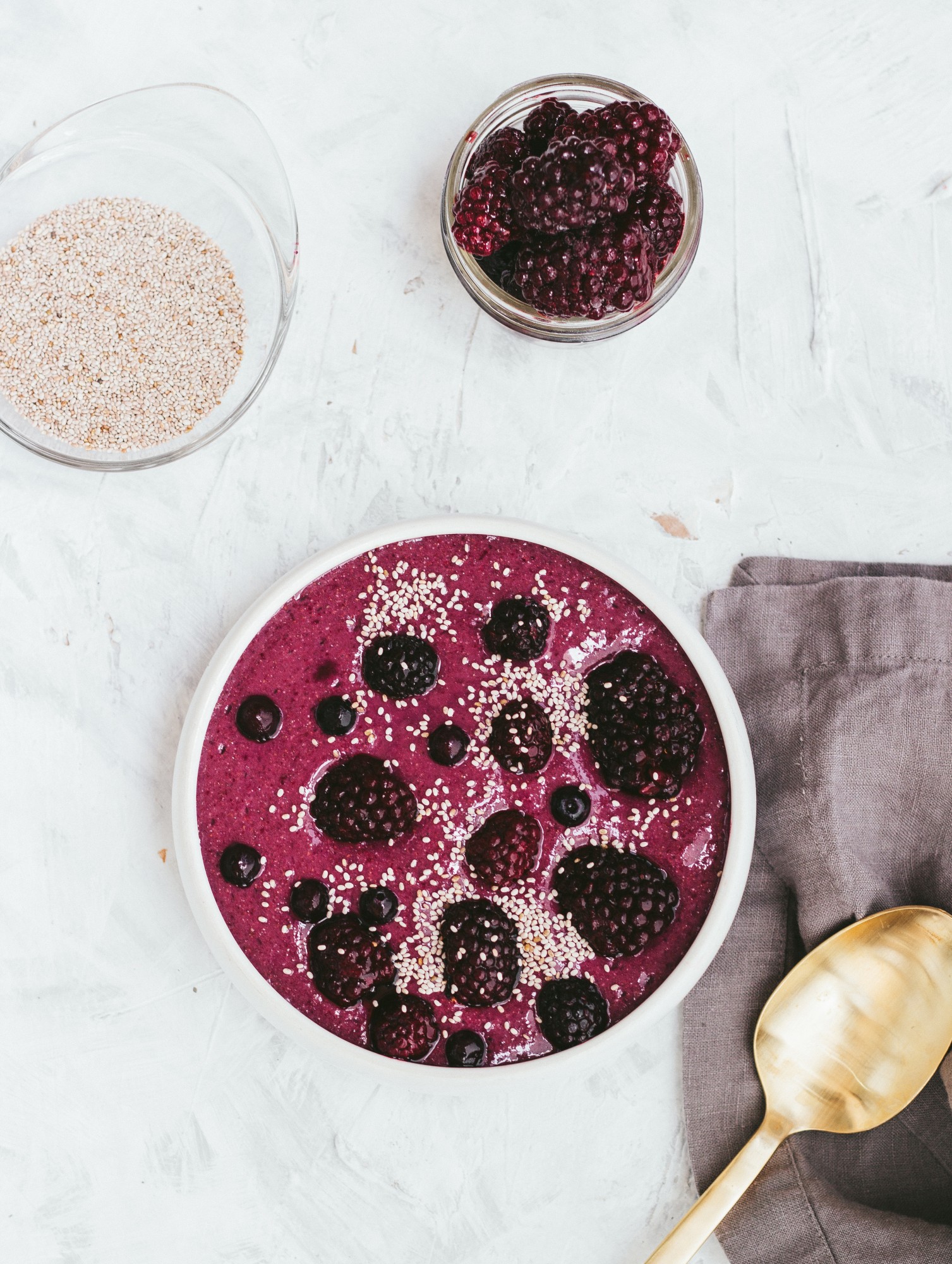 Beautifying Blackberry Banana
We're in love with the tangy sweet flavor of antioxidant-rich blackberries. Plus, their high levels of manganese keeps your mind sharp!
Get the recipe HERE!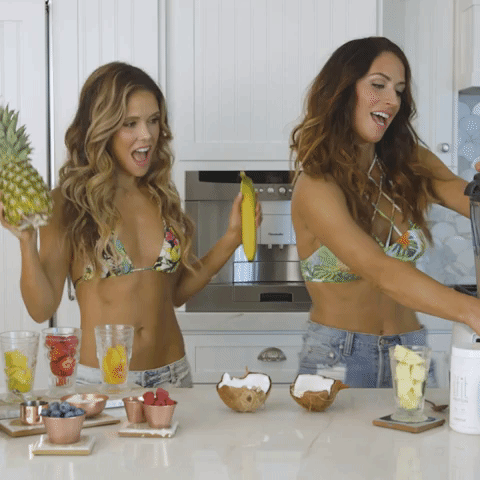 What are your fave smoothie bowl ingredients? Tell us your go-tos in the comments! And show us your gorgeous Bikini Bowl creations on Insta @ToneItUp!

Want even more totally delish recipes (like all the Bikini Bowls!) that will help you reach your fitness goals?! Join the Tone It Up Nutrition Plan and you'll gain access to the brand new Bikini Series Edition with fresh, tasty meals that'll get you ready for all those summer vibes!
NEW VIDEO ~ Bikini Pancakes - - - Meet us in the kitchen for a sweet treat!