Cinnamon Roll Protein Waffles
By Katrina Scott on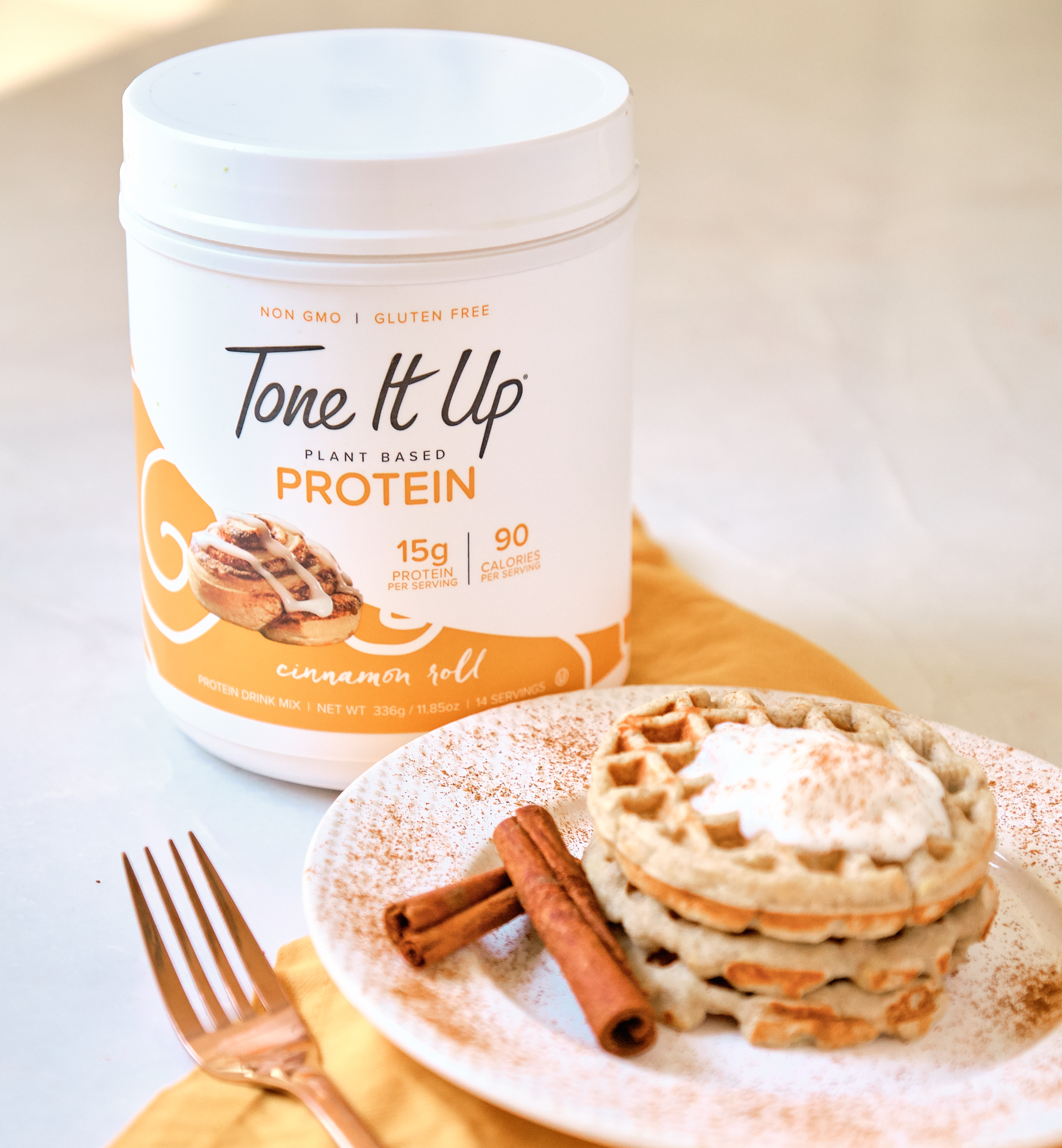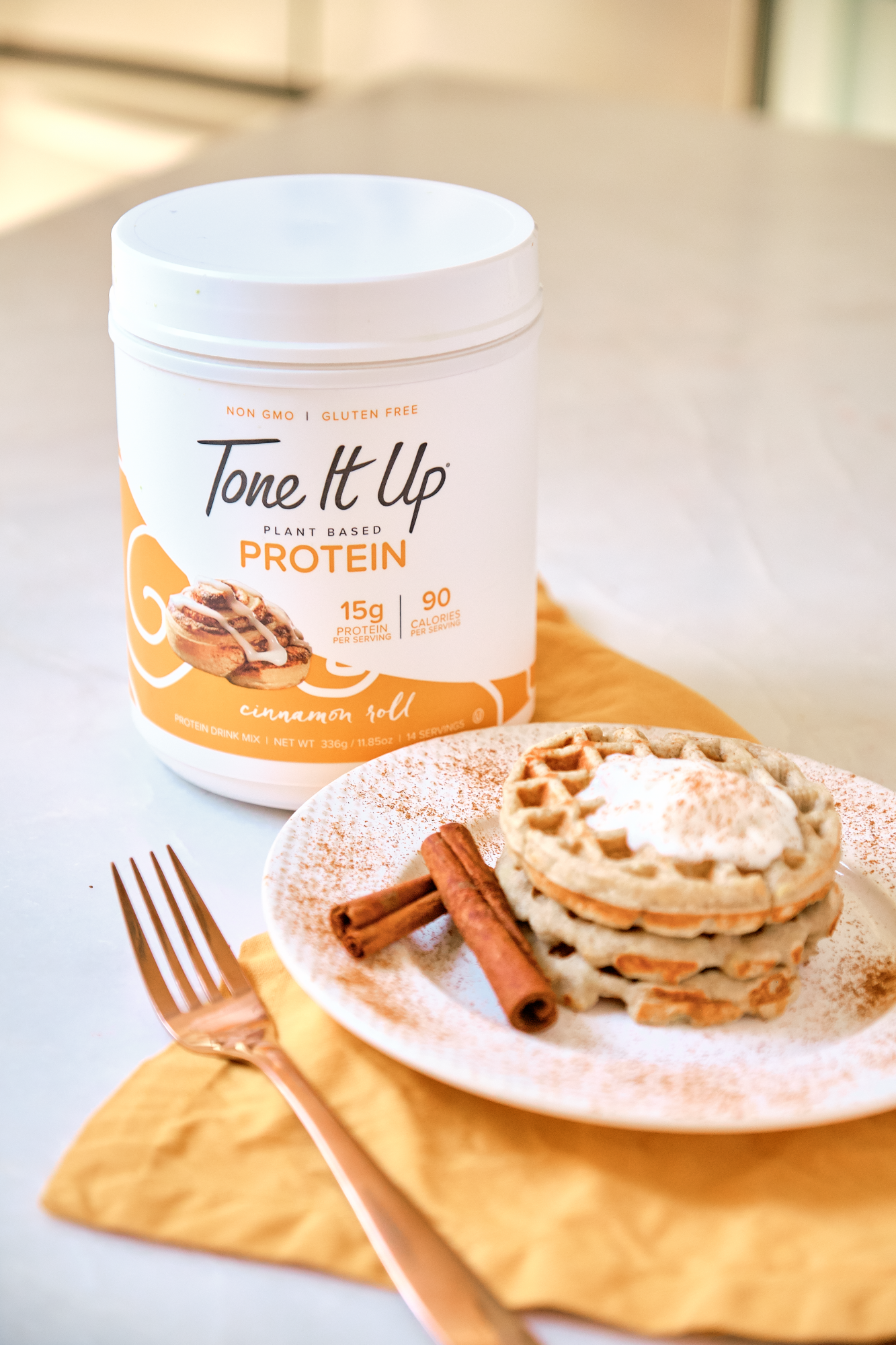 Hey babe! Big news for you: Cinnamon Roll Protein is back!! When we first released Cinnamon Roll as a limited edition flavor, it was a huge hit and the most requested flavor by this community. Since then, we've heard from so many of you girls that you want it back. And you know that when you ask, we got you!
This protein is so delicious ~ it tastes like the most decadent cinnamon roll. And of course, it's gluten-free and made with the cleanest ingredients to nourish and energize your beautiful body. It's a special limited edition flavor, so make sure to grab yours quick 😜
Use it to whip up muffins, cookies, pancakes, and of course cinnamon rolls! Today we're sharing a new Cinnamon Roll Protein Waffles recipe that's perfect for an easy breakfast or weekend brunch.
We can't wait to see the amazing recipes you create with Cinnamon Roll. Snap pics and share with us #TIUteam and #TIUnutrition. We'll be looking out for your creations!
xxo,
K&K

Cinnamon Roll Protein Waffles Recipe
Makes 1 serving
INGREDIENTS
1 scoop Cinnamon Roll Protein
1/2 banana, mashed
1/2 Tbsp. unsweetened almond milk
1/4 cup egg whites
1/2 tsp. cinnamon
Coconut oil spray
DIRECTIONS 
1. Pre-heat waffle maker.
2. Mash banana completely; mix with almond milk.
3. Gradually stir in all other ingredients.
4. Spray waffle maker with coconut oil spray. Cook according to waffle maker instructions until done. Enjoy!

Grab your limited edition Cinnamon Roll Protein to whip up this recipe today!

Cinnamon Roll Protein Waffles - - , ; - Cinnamon Roll Protein is back! - Recipes - baking with protein - breakfast - cinnamon roll - cinnamon roll protein - clean protein - exclusive - exclusive protein - gluten free - gluten-free protein - healthy - healthy breakfast - healthy protein - healthy protein powder - healthy recipe - it - karena - karena dawn - katrina - katrina scott - plant based - plant based protein - protein - Protein Pancakes - protein powder - protein recipe - protein waffles - recipe - TIU - tone - Tone It Up - tone it up protein - up