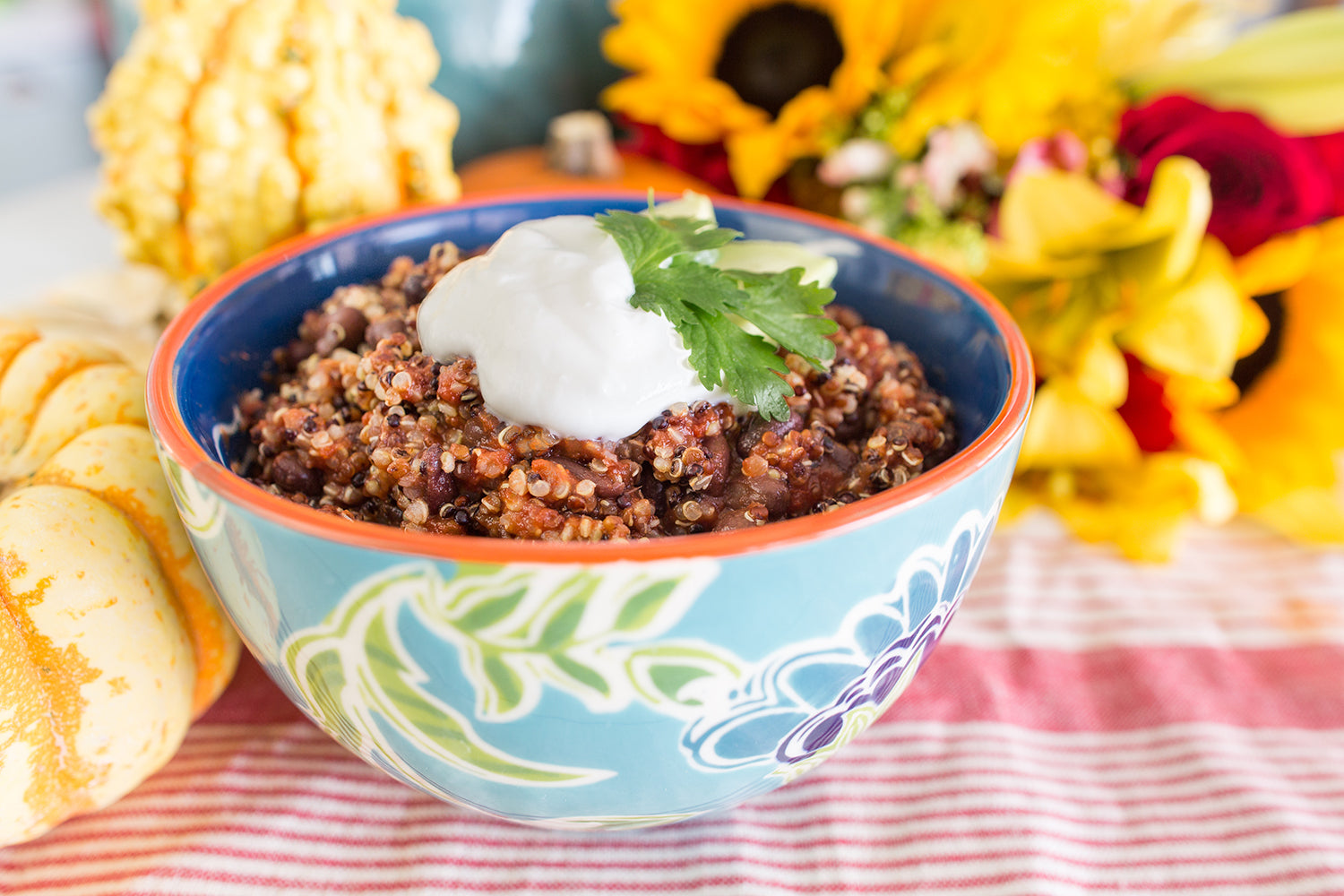 Slow Cooker Black Bean Chili
By Katrina Scott on
Slow cookers happen to be one of our kitchen must-haves. Not only do they make eating a healthy dinner a breeze, but they turn just about any mix of veggies, spices and protein into a satisfying blend of flavors!
INGREDIENTS: olive oil, white onion, chopped, cloves garlic, black beans, rinsed, diced tomatoes, tomato puree, cooked quinoa, sliced mushrooms, chili powder, cayenne pepper, coriander, of cinnamon, salt and pepper to taste, ground turkey breast (optional)
TOPPINGS (per serving): greek, almond or coconut yogurt, avocado, sliced, chopped cilantro
Heat oil in a pan and add in the onion and garlic. Cook until the onions are soft. Add turkey and brown (if using) for 10-15 minutes. Season with salt and pepper.
Deglaze the pan with vegetable stock. Pour mix into the slow cooker. Add in the remaining ingredients and set the cooker for 6-8 Hours. When you are ready to serve, garnish with yogurt, avocado and cilantro. ENJOY!
As evenings start to cool, there's nothing better than coming home to a simmering crockpot waiting for you the minute you walk in the door.